Don Perozzi '59 Joins Board of Aptas, Inc.
April 8, 2004
April 8, 2004, Greencastle, Ind. - Donald J. Perozzi, a 1959 graduate of DePauw University, has joined the board of directors of Aptas, Inc. A privately held company based in Denver, Aptas brings advanced software and database services together to enhance the value of local search services, such as the Yellow Pages. Perozzi is the retired group president of BellSouth Advertising and Publishing and past chairman of the Yellow Pages Publishing Association.
"As one of the most accomplished senior executives in the industry, Don will bring to our Board his considerable insight into Yellow Pages publishing," says Aptas CEO Perry Evans. "He understands the value of the publishers' print and online businesses, and will be instrumental in guiding how we create a compelling business partnership for emerging opportunities in local search."
Although Perrozi has received invitations to join several companies' boards since he retired two years ago, the position on Aptas' board is the first he has accepted. "When I met Perry and his team," said Perozzi, "I was impressed by the way Aptas understands consumers and how they want to search the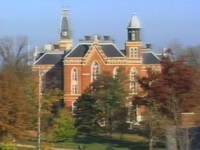 Internet. But even more impressive is the team's experience and commitment to leveraging the assets of the publishers, adding value to advertisers, and staying connected to the needs of consumers. I want to be a part of that process."
A Business Wire announcement notes that Don Perozzi "is a graduate of the Harvard University Program for Management Development as well as Wharton's Sales Management Program. He obtained his undergraduate degree from DePauw University." Read more by clicking here. Visit Aptas' Web site by clicking here.
Back