Bookstores Are Becoming a Key Campaign Battleground, Prof. Ken Bode Writes
April 16, 2004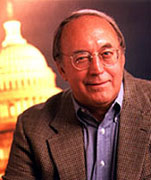 April 16, 2004, Greencastle, Ind. - "Carla Cohen says she has never seen a best-seller list like the one coming out each week in the Sunday New York Times," writes Ken Bode, Eugene S. Pulliam Distinguished Professor of Journalism at DePauw University, in today's Indianapolis Star. "Carla should know. She runs the best political bookstore in Washington, D.C., an emporium called Politics and Prose, on upper Connecticut Avenue, a neighborhood populated by lawyers, journalists and civil servants. Politics and Prose is walking distance for Chris Matthews and George Will ... At the moment, two-thirds of the top-selling nonfiction books are about politics, government and war. 'It's amazing,' she says. 'It's never happened before.'"
In his weekly op-ed column, Dr. Bode writes that Richard Clarke's Against All Enemies has been Politics and Prose's best-selling political book ever, but that Monday's release of Bob Woodward's Plan of Attack, which examines the Bush administration and the Iraq War, may be in line to set a new record.
The professor, former chief political analyst at CNN, says the rise in the popularity of political prose is a new phenomenon: in other recent presidential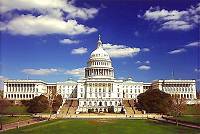 election years there were a few political books among the best-sellers, but nothing like what Cohen is seeing in 2004. Bode writes, "Cohen has an idea how it all began. 'Conservatives in the media, starting with Rush Limbaugh, realized they could talk to their congregations with books. And make a killing.' They were right. For a long time the best-seller lists looked like the cast of commentators and hosts from cable news: Bill O'Reilly, Ann Coulter, Laura Ingram, Bernard Goldberg, Joe Scarborough. Then the liberals caught on. [Michael] Moore was the liberal breakthrough. 'He developed a following among people who don't ordinarily read books,' Cohen says. Then came the Bush presidency. Cohen again: 'George W. ran as a unifier. Well he's done a wonderful job of unifying the Democrats.'"
If Bob Woodward's book reaches #1, it's stay may not be long, Bode suggests. Bill Clinton's memoir is past due, and could arrive at bookstores this summer. "I await this book because I want to hear some things from Clinton," writes Bode. "For example, why did your administration build the intelligence 'wall' between the CIA and the FBI that we learned about in the 9/11 commission hearings? This wall kept the two agencies from sharing information and probably cost us dearly on 9/11. Was it a

product of the scandal called 'Filegate?' And why, with the strongest economic tailwinds in modern memory and a burgeoning surplus, did you never get around to tackling the problems of Social Security and Medicare? Oh, I remember. He was bedeviled by Ken Starr who was preoccupied with Monica Lewinsky who was obsessed with her 'Big Creep Bill,' who got himself impeached. The Democrats have reason to worry."
Read today's column at College News.org.
Ken Bode's essays appear each Friday on the Star's opinion page. Read his other recent contributions here, here, here, here, here, here, here, here, here and here.
Source: Indianapolis Star
Back