Newspaper Notes Entrepreneurial Success of 'List' Founder, Angie Hicks '95
May 20, 2004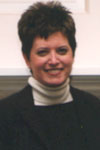 May 20, 2004, Greencastle, Ind. - The entrepreneurial idea of Angie Hicks, a 1995 graduate of DePauw University, has become a company that operates in 19 cities and serves more than 132,000 consumers nationwide, with greater than 50 employees and a board of directors. Hicks recently returned to Bexley, Ohio, where she started her business, Angie's List, after graduating from DePauw. The Columbus This Week newspaper notes, "Hicks, 31, grew up in Fort Wayne, Indiana. She came to Bexley from DePauw University, where she majored in economics."
Angie's List, "is a consumer-advocate service that collects and disseminates ratings based on consumer opinion of local services, ranging from home to auto to pet care." Bill Oesterle, who co-founded Angie's List and today serves as CEO, "knew Hicks while she was a college student," and advised her to come to Bexley to begin the business, writes Ina Horwitz-Whitmore. "She had interned for him, she said, when he was working on a service called 'Unified Neighbor' in Indiana -- a similar concept to Angie's List. Hicks, who didn't know anyone in Columbus, said she asked her grandfather for advice on whether to make the move. 'A conservative-leaning person who grew up during the Depression, he said I should do it,' Hicks said."
The article continues, "In the mid-1990s, Hicks worked at the office by herself and for a year lived above the business in a rented apartment, calling her early experience 'adventurous.' During the day, she would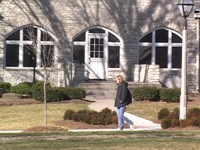 answer calls for service needs; on weekends, she would sell memberships. Hicks went door to door to publicize the business. Back then, she said, marketing was done by word of mouth, attending home shows and festivals, including Bexley's Summerfest and the community's Fourth of July event. E-mail wasn't prevalent then, she said."
Access the complete story by clicking here. Visit Angie's List online by clicking here.
Back