Prof. John Dittmer to Address Freedom Summer Series in Mississippi June 24
June 10, 2004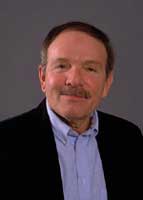 June 10, 2004, Greencastle, Ind. - DePauw University emeritus professor of history and "civil rights historian John Dittmer will examine the crucial role citizens played during the Freedom Summer movement at the second and final installment of the Fairchild Lecture Series on June 24," notes today's Clarion-Ledger of Jackson, Mississippi. "His work fits what we're trying to accomplish with this series, which is to shine the light on all the local people who made the Freedom Summer movement possible," says Dr. Charles Bolton, who chairs the department of history at Southern Miss.
The article notes, "Dittmer, a professor at Tougaloo College in the '60s and '70s, joined the DePauw University (Indiana) faculty in 1985. His book, Local People: The Struggle for Civil Rights in Mississippi, was published in 1994 and received the prestigious Herbert G. Gutman Award, the Lillian Smith Book Award, the McLemore Prize from the Mississippi Historical Society and the Bancroft Prize. The New YorkTimes named Dittmer's book one of its "Notable Books of 1994."
Dr. Dittmer's speech, part of the series "Courage to Act: Freedom Summer in Mississippi", will begin at 4 p.m. at St. Paul Methodist Church on the 24th, "followed by a reception and roundtable discussion featuring former activists and audience members." Read more by clicking here.
Dittmer regularly speaks to colleges and groups around the nation and addressed the "home crowd" at DePauw April 20 (read more here).
Back