Lee Hamilton '52 and His 9/11 Commission Do "Masterly Job," NY Times Writes
June 18, 2004
June 18, 2004, Greencastle, Ind. - The al-Qaida terrrorist network's "intent to inflict harm is clear; its capability today to harm us is unclear -- and our efforts to collect intelligence on al-Qaida can and must improve," 9/11 Commission vice chair Lee Hamilton, a 1952 graduate of DePauw, said yesterday as the commission held its final hearing. Hamilton, a former congressman from Indiana, and his colleagues on the bipartisan panel have been looking into the events leading up to, during, and following the attacks of September 11, 2001 for 18 months. The panel will issue a final report July 26.
Lee Hamilton is quoted in an Associated Press story that summarizes some of the commission's findings. Access it clicking here. Among the determinations: poor communication between the Federal Aviation Administration and the Pentagon delayed an Air Force response to the hijacked jets. A Scripps Howard News Service report notes, "Lee Hamilton, the panel vice chairman, said he is skeptical about claims that all the glitches have been ironed out. 'We've all heard repeatedly the problem is fixed,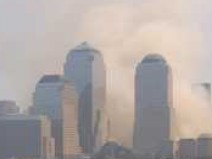 but we have to have some doubt about that,' Hamilton said." Read that story by clicking here.
An editorial in the June 19 New York Times opines, "Guided by Thomas Kean and Lee Hamilton, the 9/11 Commission has done a masterly job of dissecting the Sept. 11 attacks. This is that rare blue-ribbon commission that has seen its stature grow, rather than diminish, as it has done its work. We eagerly await its final report, due out next month." Read the piece by clicking here.
Back