Prof. Julianne Miranda to Present at National Piano Forum
July 28, 2004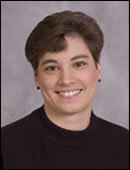 July 28, 2004, Greencastle, Ind. - Julianne M. Miranda, director of Faculty Instructional Technology Support (FITS) and associate professor of music at DePauw University, will make a presentation at GP3 2004: The National Group Piano and Piano Pedagogy Forum. The conference will take place August 6-7 at the University of Cincinnati College-Conservatory of Music. Miranda will present a plenary session on Friday, August 6, entitled, "The Piano Class in the 21st Century: Opportunities, Challenges and Innovations."
"The introduction of digital pianos had a significant impact on piano pedagogy and group teaching," a synopsis of the session states. "Instructional methods centered around the capabilities of digital instruments flourished. This proliferation of literature was accompanied by the rapid improvement of both keyboard sounds and functionality, resulting in a significant body of pedagogical materials for applied and group study. This presentation will focus on ways that piano pedagogy and group instruction is changing in the face of technological advances, and how we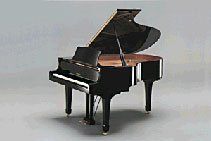 find balance between innovative tools and innovative thinking. As part of the discussion, we will consider new ways of thinking about standard tools, and consider new tools for facilitating what has become standard practice in our classrooms and studios."
Visit the GP3 Web site by clicking here.
Back