Prof. Kevin Howley Urges Support of Low Power Radio Bill
August 6, 2004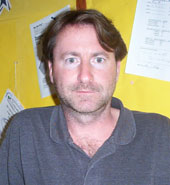 August 6, 2004, Greencastle, Ind. - The Low Power Radio Bill "represents a unique opportunity for communities to reclaim the airwaves and remake radio into a truly democratic medium," writes Kevin Howley, assistant professor of communication arts and sciences at DePauw University, in a letter published in today's edition of the Indianapolis Star. The legislation was recently approved by a Senate committee and awaits a vote by the full Senate.
Dr. Howley continues, "Back in 2000, the FCC authorized the establishment of a low power FM service, but the powerful broadcast lobby pressured Congress to impose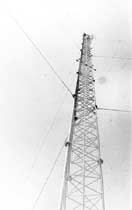 restrictions on LPFM that stifled its growth and undermined the FCC's efforts to support non-commercial, community oriented broadcasting. Recently conducted engineering studies belie the broadcaster's bogus claims that LPFM interferes with existing broadcast signals." He calls on readers to write their senators in support of the bill, adding, "It's time to break big broadcasters' monopoly control of the electromagnetic spectrum and return the public's airwaves to the American people.
Read the letter at the Star's Web site by clicking here.
Back