Statewide TV Program Spotlights DePauw-MusicRebellion Agreement
August 18, 2004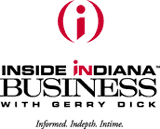 Wednesday, August 18, 2004, Greencastle, Ind. - MusicRebellion and DePauw University

[DOWNLOAD VIDEO: "Introduction" 1569KB] "have created a unique partnership to offer legal downloading to students and also provide a way to give back to the school," noted Inside Indiana Business host Gerry Dick. The statewide television program welcomed Rick Provine, director of media services at DePauw, to talk about the venture, which was formally announced on July 26 (read more here).

[DOWNLOAD VIDEO: "An Appropriate Lifestyle Choice" 882KB] "I think it gives our students appropriate lifestyle choice," Provine told the program. "Students have made it clear over the last several years this is the way they want to use music. We're very interested in offering them appropriate technology. It's a residential campus [and this complements] the academic technologies that we've focused on in the past, so this gives us a chance to broaden our technology approaches to the full student package."
In addition to offering a platform for students to acquire music on a pay-per-download basis, the agreement also provides students the opportunity to earn an initial $3 credit toward their accounts. Additionally, 1% of all DePauw-related sales on MusicRebellion will be credited back to the University to be put toward student scholarships. Songs that are downloaded from MusicRebellion will be priced using the Digonex demand-driven pricing system -- between approximately 79 and 99 cents per track for major artists (independent artists charge as little as 15 cents per song), with the most popular songs costing more than less frequently downloaded offerings -- and prices will be automatically updated on the Web site according to student demand. This is the first signed university affiliate agreement for MusicRebellion.

[DOWNLOAD VIDEO: "Mike Wanchic '74" 708KB] "One of the individuals with whom we work at MusicRebellion -- Mike Wanchic, who is our national music consultant -- is a member of the Class of '74 from DePauw University," added Jan Eglen, co-founder of MusicRebellion. "Mike came on board to help us with universities and he said, 'Let's start with my alma mater.'"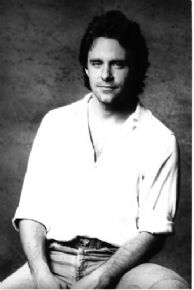 Wanchic (pictured at left), leader of the John Mellencamp Band and a music producer, will come to DePauw to teach a master class. Additionally, MusicRebellion will work to bring concerts to the campus and will lead workshops that focus on "healthy computing" and the implications of copyright law.

[DOWNLOAD VIDEO: "Using Technology Appropriately" 827KB] "We have our 361° initiatives, which is the umbrella for our technology initiatives" at DePauw, Provine noted. "That's a big push ... we're trying to make sure that we teach students the full range of how to use technology appropriately in their lives and in their work."
Read more about the MusicRebellion partnership by clicking here. The segment is embedded below.
The Chronicle of Higher Education noted the arrangement with DePauw. Read more here.
Source: Inside Indiana Business
Back