Noted Stock Analyst Mary Meeker '81 Still Bullish on the Internet, Reports CBS Marketwatch.com
August 24, 2004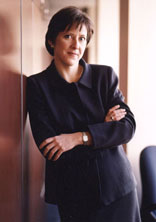 August 24, 2004, Greencastle, Ind. - "Mary Meeker, Internet analyst for Morgan Stanley, is still recommending Internet stocks," begins a CBS Marketwatch.com story on the 1981 DePauw University graduate. Frank Barnako writes, "Her current picks are up 1 percent for the year, while the NASDAQ is off 8 percent, Meeker says."
The article notes that Meeker was interviewed by Newsweek magazine, and tells the publication that she "sees China as the next frontier for tech. She also had a hand in last week's Google stock offering, playing a crucial behind-the-scenes role helping Morgan Stanley win the designation of offering co-underwriter. The analyst is friends with the founders and often dines with them, the magazine reported. Ever a cheerleader for the World Wide Web,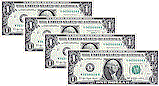 Meeker said, 'As far as the Internet is concerned, we're still in the second inning.'"
Read more by clicking here.
Mary Meeker spoke at the Symposium for DePauw Entrepreneurs, which was held in Greencastle on October 6, 2001. Read what she had to say, and review audio and video clips from her presentation, here.
Back