New Academic Building, Asbury Hall, is Dedicated
June 7, 1930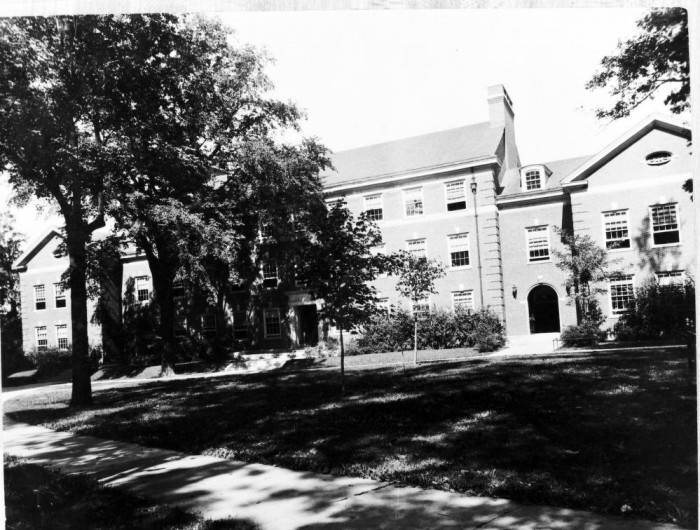 June 7, 1930, Greencastle, Ind. - Asbury Hall, erected at a cost of $236,000 was dedicated on this date. "Largely the gift of the trustees, [it] provided recitation faciities for twelve departments," wrote William Warren Sweet in his book marking the University's 100th anniversary.
DePauw: A Pictorial History adds, "West College, the oldest building on campus, had been condemned as unsuitable for classroom use. Many alumni hoped that 'Old Asbury,' as the former Edifice was sometimes known, might be restored. But the trustees decided to replace the once-rebuilt structure with a new classroom facility perpetuating the memory of the pioneer Methodist bishop after whom the university had originally been named. In 1930 Asbury Hall was erected on West Campus, across from Middle College. Its construction was made possible in a time of economic depression by borrowing from the university's endowment fund as well as by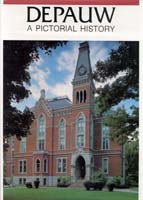 special gifts. Housing the social science and humanities departments, Asbury soon became one of the most frequented places on campus. A few years later West College was razed."
DePauw: A Pictorial History was written by emeritus professors of history Clifton Phillips and John Baughman, with assistance from professors Harold Spicer and John Schlotterbeck and Wesley Wilson, coordinator of DePauw University's Archives.
The text and accompanying photos and illustrations, first published in 1987, can be found online by clicking here.
Back