DePauw Appoints Richard Speller VP for Finance and Administration
July 12, 2000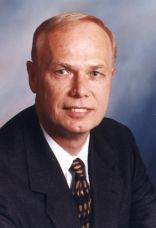 July 12, 2000, Greencastle, Ind. - Richard Speller, vice president for finance and treasurer at Beaver College in Glenside, Pennyslvania, near Philadelphia, has been appointed vice president for finance and administration at DePauw University, DePauw President Robert G. Bottoms announced today. As chief financial officer of the University, Speller will be responsible for operating and capital budgets, treasury functions, long-range financial and physical planning, and financial and administrative policy. Speller will also serve as liaison to DePauw's trustee committees concerned with finance and facilities. He will also oversee human resources, physical plant and grounds, accounting, purchasing and auxiliary services.
"Richard Speller brings to the position a background of sound financial management that will serve DePauw well as we begin to implement the strategic investments outlined in our university plan to continue the highest quality of service to our students," comments President Robert G. Bottoms.
"I am excited to join the leadership team at DePauw University," says Richard Speller, "and to have the opportunity to serve DePauw in a critical role that will contribute to the University's achieving its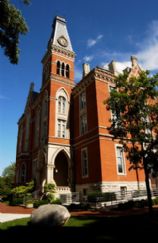 goals and aspirations."
Speller has served since 1992 as vice president for finance and treasurer at Beaver College where he was responsible for all business and finance operations of the college and its Center for Education Abroad. He also oversaw the Office of Human Resources, Risk Management, Public Safety, Facilities and Auxiliary Enterprises. Speller also served as liaison to external governmental bodies, to the college's legal counsel and the Finance and Investment Committee and the Buildings and Grounds Committees of the Beaver College Board of Trustees. As a member of the Executive Council, he advised the President on finance and policy issues.
In her statement announcing Speller's leaving, Beaver College President Bette E. Landman wrote, "He has had an uncanny ability to balance fiscal restraint with reasonable risk. He has introduced systems that allow us to monitor our performance and plan effectively for the future. Through his work on the Finance Committee of the Board, he has implemented endowment management principles that have consistently yielded annual returns above the national college average."
Prior to his work at Beaver, Speller served for nine years as vice president for business affairs at Jamestown College in Jamestown, N.D. Before becoming vice president in 1983, he served as the college's controller. Speller received his undergraduate degrees from Jamestown College, initially in psychology in 1969 and later in business administration with a specialization in accounting in 1976. He is a certified public accountant. He also has a master's in business administration from Saint Joseph's University in Philadelphia. Speller is a member of several professional institutions, including the National Association of College and University Business Officers, Eastern Association of College and University Business Officers,
Delaware Valley Association of College and University Business Officers, Southeastern Pennsylvania Consortium of Higher Education Business Officers, the American Institute of Certified Public Accountants and the North Dakota Society of Certified Public Accountants.
Speller and his wife, Nancy, have three daughters. He is an active member of the Abington Presbyterian Church where he presently serves as church auditor and usher. He has previously served as a church elder, deacon and treasurer. He is also active in community sports programs. Speller begins his position at DePauw University on August 21. DePauw University is a national private, selective, coeducational, residential undergraduate institution. Founded in 1837, DePauw has a long history of relating the liberal arts to the world of work.
Back