Film and TV Actors Anthony Zerbe & Roscoe Lee Browne to Perform at DePauw
March 6, 2000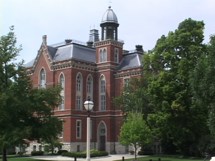 March 6, 2000, Greencastle, Ind. - Two well-known actors in film and TV will join in a Performing Arts Series performance at DePauw University on Monday, March 13. Anthony Zerbe and Roscoe Lee Browne will perform "Behind the Broken Words" at 7:30 p.m. in the Performing Arts Center, Moore Theatre.
"Behind the Broken Words" is a collage of 20th century poetry and drama, drawn from works by Auden, Yeats, Richard Wright, Dylan Thomas, E. E. Cummings, Heany, Jeffers, Ferlinghetti, Jean Giraudoux, De Musset, Rostand and Derek Walcott. Tickets are available at the Performing Arts Center Box Office or call (765) 658-4827. Regular admission is $8, and the cost is $5 for students or seniors.
On Tuesday, March 14, at 10 a.m., Zerbe and Browne will present a question-and-answer session in East College, room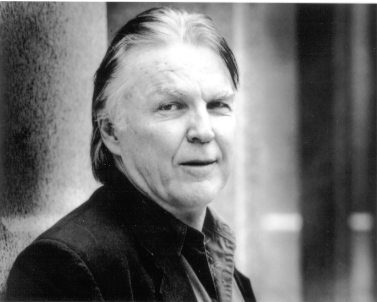 107. It is open and free to the public.
Zerbe's major films include Cool Hand Luke, Will Penny, The Molly McGuires, They Call Me Mister Tibbs, The Omega Man, The Life and Times of Judge Roy Bean, Papillion, The Parallax View, The Laughing Policeman, Rooster Cogburn, Farewell My Lovely, The Turning Point, Who'll Stop the Rain, The Dead Zone, and License to Kill. Earlier this spring, he filmed The Touch with Christopher Walken and Bridget Fonda. He starred in the TV series The Young Riders and won an Emmy for a supporting role in the popular series Harry-O. He has been a guest star in numerous TV series, from Gunsmoke to Murder, She Wrote, as well as working in TV mini-series and TV movies. His stage work includes appearances in New York City and many regional theaters, in plays such as The Little Foxes, Crystal and Fox, Terra Nova, The Catonsville Nine, and Solomon's Child. He played Iago to James Earl Jones' Othello at the Mark Taper Forum, and in a series of residencies at the Old Globe Theatre he played Coriolanus, Iago, Richard III and Macbeth. For five years, he was the artistic
director of Reflections: A New Plays Festival in Rochester N.Y., and is widely respected for his work as a director of new plays.
Browne has been nominated for a Tony, narrated two Oscar-nominated films, and has won an Emmy. He launched his theater career in the inaugural season of the New York Shakespeare Festival in Central Park. Since then, he has appeared in classic as well as contemporary drama, in works by Shakespeare, Shaw, Genet, Brecht, Giraudoux, Kaufman, Lowell, Sartre, Albee, Derek Walcott and August Wilson. He has appeared in four of Walcott's works: Dream on Monkey Mountain, Pantomime, Remembrance, and The Odyssey. He has done many guest appearances in TV series, and won his Emmy for a guest appearance on The Cosby Show. Film appearances include The Cowboys, Uptown Saturday Night, Topaz, Mambo Kings and Babe . He frequently performs as a speaker at symphonic works.
Back