Peabody Trio and Clarinetist Charles Neidich Here March 9
March 3, 2000
March 3, 2000, Greencastle, Ind. - The Peabody Trio with guest clarinetist Charles Neidich will appear in the DePauw University Performing Arts Series on Thursday, March 9, at 7:30 p.m. in the Performing Arts Center, Thompson Recital Hall. The Trio will perform Beethoven's "Kakadu" trio and Schnittke's Trio, and Neidich will join them to play a 20th-century masterpiece, Messiaen's "Quartet for the End of Time." Tickets are available at the Performing Arts Center Box Office ($8, or $5 for students or seniors) or call (765) 658-4827.
There also are several associated events, which are open and free to the public. The Peabody Trio will present an Informance on the concert Thursday at 6:30 p.m. in Thompson Recital Hall prior to the recital. Neidich will conduct two masterclasses open to the public, one Thursday at 4 p.m. in Kresge Auditorium with the University Band, and the other on Friday, March 10, from 7 - 10 p.m. with chamber musicians and singers in Thompson Recital Hall.
Neidich, who last appeared at DePauw in 1997, has an international reputation as one of the most mesmerizing virtuosos on the clarinet. With a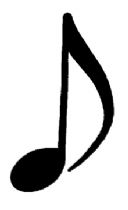 tone of hypnotic beauty and a dazzling technique, he has received unanimous accolades from critics and fellow musicians both in the United States and abroad. In the words of the New Yorker , "He's an artist of uncommon merit -- a master of his instrument and, beyond that, an interpreter who keeps listeners hanging on each phrase."
Increasingly in demand as a soloist, Neidich has collaborated with some of the world's leading orchestras and ensembles, including the St. Louis Symphony, Orpheus Chamber Ensemble, Tafelmusik, and the Juilliard, Guarneri, American and Mendelssohn String Quartets.
The Peabody Trio has performed in many of North America's most important music centers and the summer festivals of Tanglewood and Ravinia. They have toured abroad to Europe, Japan and Israel and have been featured in numerous radio broadcasts, including Saint Paul Sunday Morning and NPR's Performance Today. They are the resident faculty ensemble of the Peabody Conservatory in Baltimore, Maryland.
Back