Two Very Different Operas to be Staged at DePauw
February 25, 2000
February 25, 2000, Greencastle, Ind. - The DePauw University Opera Theatre will present two very different operas on Thursday through Sunday, March 2-5 in the Performing Arts Center, Moore Theatre. The two operas in full production with costumes, sets and orchestra are Dido and Aeneas by Henry Purcell and Beauty and the Beast by American composer Vittorio Giannini.
Performances will be Thursday, March 2, at 7:30 p.m.; Friday, March 3, at 7:30 p.m.; Saturday, March 4, at 7:30 p.m.; and Sunday, March 5, at 2 p.m. Ticket prices are $7 for adults and $4 for children and students with ID. Tickets are now available for purchase or reservation at the Performing Arts Center box office or by calling (765) 658-4827 from 12:30 - 4:30 p.m. weekdays.
"We are very excited to present to the public these wonderful examples of opera,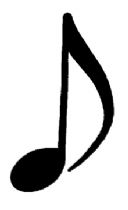 the historically important Baroque period masterpiece Dido and Aeneas written by the great English composer, Purcell, and the post Romantic gem Beauty and the Beast, written by American Vittorio Giannini. The first is based on the Roman poet Virgil's Aeneid, and Giannini's mini-opera is a 1938 rendering of the traditional fairy tale," said Leo Goeke, producer/director of DePauw Opera.
"The hour-long Purcell work is based on Virgil's rendering of Greek legend, but was written for a children's school production. As short operas go, it is a fine example filled to the brim with energy, melody, tragedy and variety of all kinds. We have balanced that with a passionate version of the fairy tale about Beauty and the Beast."
"There is a lot of Puccini and Gershwin all blended together in that half-hour of music," said Orcenith Smith, music director of DePauw Orchestras and Opera, who will conduct the performances.
Back