Comments from Public Sought for Education Department Accreditation
February 15, 2000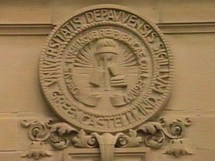 February 15, 2000, Greencastle, Ind. - The Education Department at DePauw University seeks input from the public in preparation for an accreditation review in September by the National Council for Accreditation of Teacher Education.
Both NCATE and the University recognize that graduates, parents, schools and community organizations may have valuable perspectives on the quality of the DePauw programs that prepare teachers and other school personnel. Anyone wishing to submit written testimony about DePauw's education department should send it to: Board of Examiners, NCATE, 2010 Massachusetts Ave. NW, Washington, D.C. 20036-1023.
Federal regulations require that accrediting agencies allow for public comment on the qualifications of institutions or programs under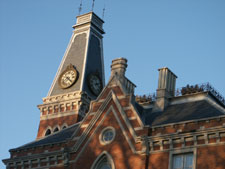 consideration for initial or continuing accreditation. Comments must address substantive matters related to the quality of professional education programs offered at DePauw University, and the respondent's relationship to the University, if any, should be specified.
All letters of comment must be signed and received by June 1, 2000.
Back