Afternoon Orchestra Concert Salutes America on February 17
February 9, 2000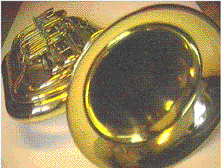 February 9, 2000, Greencastle, Ind. - In a special Thursday afternoon concert on February 17, the DePauw University Orchestra will perform a special concert saluting America. The short concert in the Performing Arts Center, Kresge Auditorium, set during DePauw's convocation hour at 1 p.m., will feature two works, and it will also be broadcast live on DePauw's FM radio station, WGRE, 91.5. It is open and free to the public.
The half-hour concert will include a salute to American composer Aaron Copland, in celebration of the 100th anniversary of his birth. "Copland, who passed away in 1990, was felt by many to be a composer who captured the truest American spirit in his music, both from his use of folk/cowboy music and his uplifting music about our pioneering mission," says Orcenith Smith, conductor of the Orchestra.
The Orchestra will perform Copland's Lincoln Portrait, which includes narrated portions of President Abraham Lincoln's most powerful speeches. The portions of the speeches will be spoken by DePauw's vice president for student services, James L. Lincoln.
Also on the program will be The American Dream by James R. Beckel, Jr. According to Smith, "Beckel is not only principal trombonist in the Indianapolis Symphony and has taught trombone at DePauw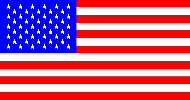 for many years, but he also has recently developed an impressive third career as a composer. His American Dream has been performed by many of the major orchestras and bands in the United States, and American Dream was recorded on the DePauw Band's CD project in 1998. Beckel was commissioned to write American Dream for performance with the Indianapolis Symphony, and it is dedicated to an immigrant family that came to the United States to realize their dreams. The father of the family also loved nature, and Beckel has incorporated the hymn tune, `For the Beauty of the Earth,' in the body of this very emotional work."
Back