Civil Rights Champion Morris Dees to Speak February 19
February 11, 1999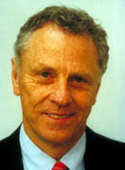 February 11, 1999, Greencastle, Ind. - Civil rights lawyer Morris Dees, co-founder of the Southern Poverty Law Center, a nonprofit group that specializes in lawsuits involving civil-rights violations and racially motivated crimes, will give a convocation at DePauw University on Friday, February 19 at 11 a.m. in East College, Meharry Hall. Dees will speak on the topic of "Teaching Tolerance." This event is open and free to the public.
In 1998, Dees won a $37.8 million lawsuit against the Christian Knights of the Ku Klux Klan for the burning of a church in South Carolina. It was the largest civil award ever won for damages in a verdict. Dees also obtained a $12.5 million award for the family of an Ethiopian that was murdered by Skinheads in Oregon in 1990. He won a $7 million precedent-setting judgment against the Klan for inciting violence, during which an African-American man was lynched in Mobile, Ala., in 1981.
Because of his work, Dees' life has been repeatedly threatened, and his offices burned. He has placed himself at odds with the most notorious racists in the country. Despite the assassination attempts, Dees continues to fight racism, using the law as his sword.
During the civil rights movement, Dees was active in aiding minorities in court. In 1971 he co-founded and funded, by direct mail appeals, the Southern Poverty Law Center in Montgomery, Ala. In 1980 the center founded the "Klanwatch" in response to a resurgence in organized racist activity.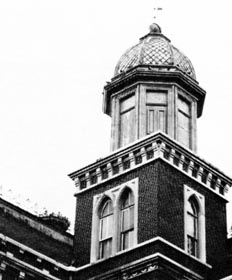 To help educate young people about the civil rights movement, Dees pushed for the construction of the Civil Rights Memorial. Designed by Maya Lin, the monument bears the names of 40 men, women and children who lost their lives during the civil rights movement and was dedicated in 1989 in Montgomery, Ala.
He has written three books, including a 1996 exposé of America's radical militia movement, Gathering Storm: America's Militia Threat. His other books are his autobiography, A Season for Justice, and Hate on Trial: The Case Against America's Most Dangerous Neo-Nazi. A made-for-television movie about Dees' life, Line of Fire, aired on NBC on Jan. 25, 1991, and in 1996 Dees was portrayed in a feature film about the life of slain civil rights worker Medgar Evers, Ghosts of Mississippi.
A graduate of the University of Alabama Law School, Dees has received many awards, including "Trial Lawyer of the Year" from the Trial Lawyers for Public Justice and the National Education Association's Martin Luther King Jr. Memorial Award.
Back