DePauw Opera Presents The Merry Widow
February 2, 1999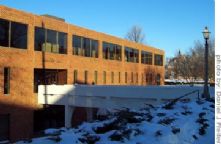 February 2, 1999, Greencastle, Ind. - Turn-of-the-century Paris provides the glittering setting and Valentine's week the perfect timing for Franz Lehár's immortal opera The Merry Widow to be performed at DePauw University. The DePauw Opera Theatre performances are scheduled in the Performing Arts Center, Moore Theatre, at 7:30 p.m. on Thursday, Friday and Saturday, Feb. 11, 12 and 13 and at 2 p.m. on Sunday, Feb. 14. Tickets are $4 for DePauw students and $7 for general admission at the Performing Arts Center box office (765/658-4827).
"The Merry Widow is loaded with beautiful melodies. Its touching love story combined with intrigue in Lehár's spectacular setting is the perfect Valentine's treat for the entire family," Director Leo Geoke said.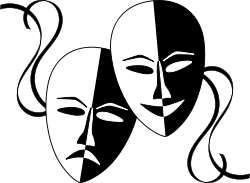 In the opera, the widow Hanna Glannovi is looking for a new husband. The fate of Petrovenia, her native country, hangs perilously on her marriage plans: If she weds a foreigner, the state will lose the benefit of her enormous wealth and will be left bankrupt. An embassy plot is complicated by the secret affair that has developed between the French attaché, Camille de Rosillan, and the ambassador's wife, Valencienne. This light-hearted tale of political and amorous intrigue unfolds amidst the gaiety of Parisian high society.
First performed in Vienna in 1905, The Merry Widow is given by the DePauw Opera Theatre in the English version by Sheldon Harnich.
Back