Olympic Gold Medalist Lucinda Williams Adams Speaks February 4
January 28, 1999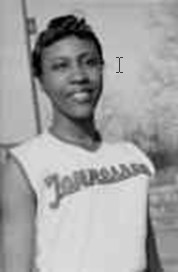 January 28, 1999, Greencastle, Ind. - A 1959 Pan American Games champion and 1960 Olympic gold medalist, Lucinda Williams Adams, will give a convocation at DePauw University on Thursday, February 4, in celebration of National Girls and Women in Sport Day. Adams will speak on "Commemorating the Past History of Sporting Women and Strengthening Our Potentials within the Sporting Community for the Next Millennium" at 7 p.m. in East College, Meharry Hall. It is open and free to the public.
She won the 100- and 200-meter events in the Pan American Games and held AAU records in 1957 and 1958. She also won gold medals in the first USA-USSR track field meet in 1958. A member of the famed Tennessee State University Tigerbelles track and field team and a teammate of Wilma Rudolph, Adams is perhaps best known for winning a gold medal in the 4 X 100-meter relay in the Rome Olympics.
Her current contributions to the United States Olympic Committee is through the Champions in Life program. A humanitarian, Adams does outreach to inner-city youth and is a lecturer on this topic. Adams is past president of the National Association for Physical Education and Sport.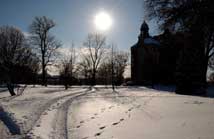 Adams was a health and physical education teacher and supervisor of athletics and physical education for the Dayton, Ohio, public schools. She has served as an adjunct faculty member at the University of Dayton.
The National Girls and Women in Sport Day was established in order to honor the life and achievements of Flo Hyman, the late internationally known volleyball star. Adams' speech is sponsored by DePauw's health and physical performance department, multicultural affairs office and public occasions committee.
Back