TIME Names DePauw Runner-up for 'College of the Year'
August 24, 1997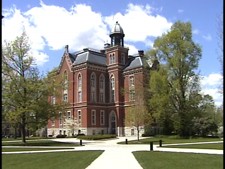 August 24, 1997, Greencastle, Ind. - DePauw University was named an honorable mention runner-up to the first "College of the Year" named by TIME magazine and the Princeton Review today. Florida A&M University was selected "College of the Year" by the editors of the 1998 edition of "The Best College for You," a co-publication of TIME and Princeton Review. Honorable mentions were given to DePauw University, DePaul University (Chicago), University of Iowa, University of California-Los Angeles, Trinity College (Hartford, Conn.) and the University of California state system. The college guide is available on newsstands and in bookstores beginning Monday, Aug. 25.
In a tradition that began in 1928 with TIME's first "Man of the Year," the TIME/Princeton Review guide named a "College of the Year" this year and plans to continue to select a "College of the Year" in future annual editions. The guide's editors said they did not seek to identify an overall "best" college but rather one that has demonstrably improved itself and, in the process, advanced the cause of higher education in general.
DePauw was cited as "In the Running" for College of the Year honors. The TIME/Princeton Review editors wrote: "DePauw University is creating 'an access program that has a two-pronged approach: to make a sizable number of scholarships available to Indiana residents, and to assist high schools in encouraging and guiding students in the state to enroll in all manner of institutions of higher education.' With its College Connections program, DePauw hopes to increase the number of Indiana high school students who attend college by helping them select courses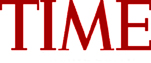 and making them aware of financial aid available to them."
The College Connections Program is directed by David C. Murray. He is working with an initial 13 Indiana high schools to provide programming that helps high school students prepare for any postsecondary education and help provide financial access to further education.
Back