Music Legend David Crosby to Discuss His Battle with Drug, Alcohol Addiction
October 26, 1995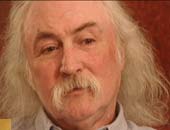 October 26, 1995, Greencastle, Ind. - David Crosby, a musical legend who has won numerous Grammy Awards throughout his 25-year career, will discuss his lifelong battle with drug and alcohol addictions tonight at DePauw University. "An Evening With David Crosby" is scheduled at 7 p.m. in the Performing Arts Center, Kresge Auditorium. Sponsored by the Office of Campus Programming, it is open and free to the public.
Crosby's musical career includes being part of both the Byrds, the enormously successful Crosby, Stills, Nash (and later Young) as well as an impressive solo career. Currently, he performs with his long-time friend Graham Nash. While his music keeps Crosby busy recording and touring, he also pursues and develops his craft as an actor. Most recently he appeared in the films Backdraft, Thunderhead, and Hook, and he has appeared on the television series Roseanne and Flying Blind, as well as making a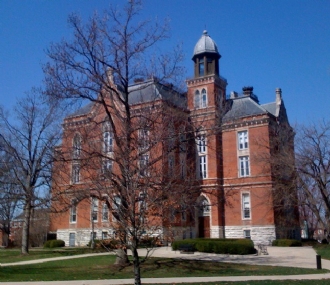 "cameo" on The Simpsons.
During his time with the legendary group Crosby, Stills & Nash, he was secretly battling addiction to drugs and alcohol. He spent a major part of his life in rehabilitation and struggling to overcome addiction. After being sober for five years, his liver failed as a result of prior drug and alcohol abuse. In 1994, Crosby was the lucky recipient of a successful liver transplant.
After a year off to recover from the transplant and to enjoy his new baby girl, Crosby plans to go back on the road in 1996 to do what he loves best, performing and inspiring audiences with his amazing story.
Back