Black Panthers Co-Founder and Author Bobby Seale to Speak Tonight
February 14, 1996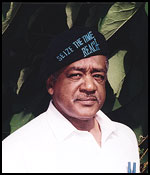 February 14, 1996, Greencastle, Ind. - Bobby Seale, the co-founder and former chairman of the Black Panthers, will speak at DePauw University's East College, Meharry Hall, this evening at 7 p.m. Seale will discuss "The Civil Rights Movement, Then and Now." The event, sponsored by the Association of African-American Students and the Office of Multicultural Affairs, is free and open to the public.
Formed by Seale and Huey Newton to fight institutional racism, discrimination and police brutality, the Black Panther Party for Self Defense was established in 1966 with 400 members. Seale's determination as chairman for eight years caused membership to increase to 5,000 in more than 40 chapters. Seale organized nationwide community-based programs, including Free Breakfast for School Children, Cooperative Housing, and mass voter registration drives.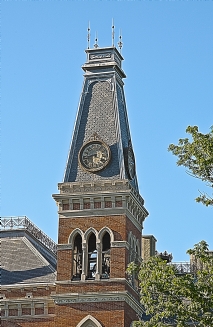 Seale was born in 1936 in Dallas, but he was raised in Oakland and Berkeley, Calif. After serving as a structural mechanic in the U.S. Air Force and an engineer in the Gemini Missile program, Seale attended Merritt College in 1962.
Although influenced by Martin Luther King, Jr. and Nelson Mandela, the life of Malcolm X caused Seale to devote himself to "turning this backward racist world around; to make some human sense." After serving as chairman of the Black Panthers, he lost a campaign for the Oakland mayor's office in 1973. Currently, Seale is the creator/director of REACH!, an organization that teaches youth the method of effective community organizing.
He has written several books, including, Seize the Time, and he is currently writing a book titled, Memoirs (Of an African-American Revolutionary Humanist). He is also working with director John Singleton on a movie about the Black Panthers.
Back