TV's Jerry Springer Talks to the DePauw Community Tonight
February 21, 1996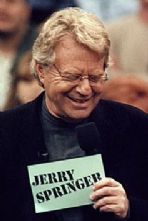 February 21, 1996, Greencastle, Ind. - Television talk show host Jerry Springer will do some talking at DePauw University. Springer, who is best known for hosting The Jerry Springer Show seen locally on NBC, will speak on the issues surrounding daytime television talk shows and take questions from students, faculty and the Greencastle community tonight at 8 p.m. in DePauw's Center for Contemporary Media, Watson Forum.
Besides The Jerry Springer Show, daytime talk includes Sally Jessy Raphael, Jenny Jones, Montel Williams, Maury Povich, Geraldo, Ricki Lakeand others. William Bennett, former secretary of education under President Ronald Reagan, has announced a public campaign against seleced daytime television talk shows. Bennett has this to say about their message to viewing audiences: "It is hard to remember now, but there was once a time when personal or marital failure, subliminal desires, and perverse taste were accompanied by guilt or embarrassment. But today, these conditions are a ticket to appear as a guest on the Sally Jessy Raphael show, the Ricki Lake show, the Jerry Springer show, or one of the dozen or so like them."
Raphael argues that Bennett is an elitist and that the 4.5 million people who watch her show "get something out of it." Springer says Bennett should "get a grip"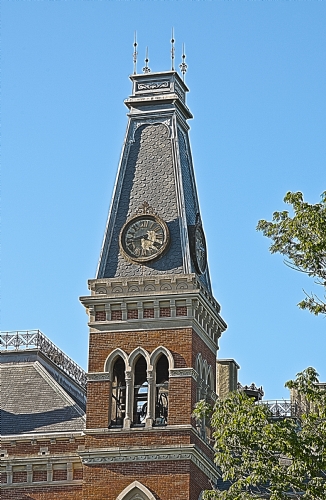 because kids will not want to be transvestites just because they watch them on TV.
Bennett's beef against these daytime talk shows is joined by Democratic Senator Joseph Lieberman of Connecticut. Lieberman says, "It is clear that talk is indeed cheap -- and too often demeaning, exploitative, perverted, divisive, or, at best, amoral." Acting under the rubric of the Washington think tank Empower America, Bennett and Lieberman listed some of the talk show topics they considered particularly objectionable: "Housewives versus strippers," "Porn stars re-united with their first loves," "Sex caught on tape," "I use sex to get what I want," "Get bigger breasts or else," "Mom's dating a sex toy."
The Jerry Springer Show, which is a daily one-hour talk show, premiered in 1991. Now entering its fifth season, it is seen in more than 150 markets. Springer has discussed serious subjects on Larry King Live and Nightline.
For several years, he has been on the advisory board of the Audrey Hepburn Hollywood for Children Fund and is a strong participator in fund-raising events to benefit children suffering with AIDS.
Before entering the television medium, Springer worked as one of Senator Robert Kennedy's presidential campaign aides.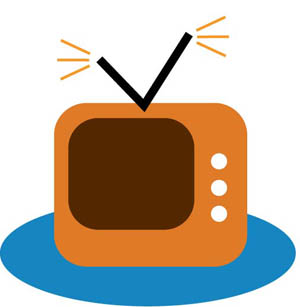 After Kennedy's death, Springer joined a law firm and moved into the political arena himself. In 1977, at the age of 33, he was elected mayor of Cincinnati and was one of the youngest mayors in the country.
Springer launched his career in broadcasting as a political reporter and commentator on Cincinnati's WLWT-TV. He later became Cincinnati's No. 1 news anchor and received seven Emmy Awards for his nightly commentaries. He was voted television's "Best Anchor" for five consecutive years by readers of Cincinnati magazine.
Springer's discussion will be broadcast live on DePauw Cable Channel 3 and Greencastle Cable Channel 2. The event is free and open to the public.
Back