Cornel West to Speak at DePauw's 157th Commencement
May 3, 1996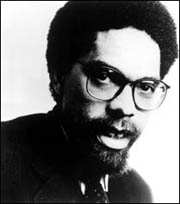 May 3, 1996, Greencastle, Ind. - Cornel West, professor of philosophy of religion and Afro-American studies at Harvard University and an author, will give the address and 465 bachelor's and two honorary degrees will be awarded at DePauw University's 157th Commencement on Saturday, May 18. The graduation ceremony will begin at 1 p.m. on the lawn of East College.
DePauw will award an honorary Doctor of Letters degree to West. Robert H. Giles, a 1955 graduate of DePauw who is editor and publisher of the Detroit News, will receive an honorary Doctor of Journalism degree.
West's childhood influences included the Baptist church and the Black Panthers who had an office near his church. However, it was a biography of Teddy Roosevelt that West borrowed from the neighborhood bookmobile that started him toward his academic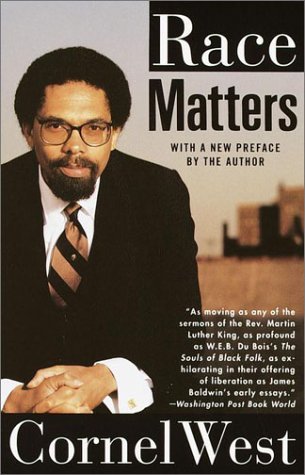 future. West felt an affinity to Roosevelt because both were asthmatics. West read how Roosevelt overcame his asthma, attended Harvard and became a great speaker. So, at the age of eight, even though he wasn't exactly sure what it was, West decided that he would go to Harvard.
In 1973, West graduated from Harvard magna cum laude after only three years. He went on to Princeton University where he received master's and doctoral degrees. Later, West served as head of Princeton's Department of AfroAmerican Studies and successfully revived that department. He then moved to Harvard.
West is the author of nine books, including his breakthrough book, Race Matters, that was published in 1993. The book quickly achieved best-seller status and gained the attention of Time and Newsweek, both of which printed profiles of him. His book, Keeping the Faith, was published in 1993, and he is co-author of Jews and Blacks: Let the Healing Begin that was published in the spring 1995.
Bob Giles began his newspaper career in 1958 at the Akron (Ohio) Beacon Journal, where he rose to become executive editor. He served as executive editor and editor at the Democrat-Chronicle and Times-Union in Rochester, N.Y., prior to joining the Detroit News in 1986 as executive editor. He is the author of a textbook titled Newsroom Management:
A Guide to Theory and Practice. Giles assumed the presidency of the American Society of Newspaper Editors in April, 1996. He also is president of the Accrediting Council on Education in Journalism and Mass Communications, chairman of the Foundation for American Communications, past president of the Associated Press Managing Editors, founding president of the Associated Press Managing Editors Foundation, trustee of the William Allen White Foundation of the School of Journalism at the University of Kansas and a trustee of the Sigma Delta Chi Foundation.
Giles won the Scripps-Howard Foundation Distinguished Journalism Citation in 1978 for "outstanding public service in the cause of the First Amendment" for columns he wrote focusing on the issue of open courts. He has served as a Pulitzer Prize juror six times. After graduating from DePauw with a degree in English, Giles received a master's degree in 1956 from the Graduate School of Journalism at Columbia University. He was a Nieman Fellow at Harvard University in 1966.
Back