Lugar, Jontz in Televised Debate from DePauw University October 24
October 11, 1994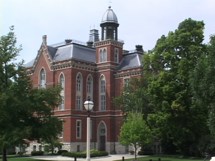 October 11, 1994, Greencastle, Ind. - The state's two major candidates for US Senate will debate here on Monday, October 24, the League of Women Voters/Indiana Education Fund and DePauw University officials announced today. The debate will be held in DePauw University's Center for Contemporary Media, Watson Forum. The hour-long debate will begin at 8 p.m. and will be carried live through PBS station WFYI (Indianapolis) and Greencastle's community access Channel 2. C-SPAN will also carry the debate nationally, either live or through tape delay.
All other PBS stations throughout the state will be offered the opportunity to carry the debate.
The debate, which is sponsored by the League, will feature Sen. Richard Lugar, R-Ind., and former Rep. Jim Jontz, a Democrat who represented District Five from 1986-1992. The moderator will be DePauw's Ken Bode (pictured below right), who is also the host of the PBS national news program, Washington Week in Review. The candidates will be questioned by a panel of journalists.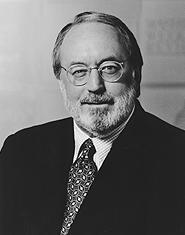 In addition to questions from the journalists, the two candidates will also answer questions from the public. Persons wishing to submit questions may do so by sending written questions to the League of Women Voters/Indiana Education Fund, 750 E. 52nd Street., Indianapolis, IN, 46205, by October 19. The debate will be held before a live audience. Seating is limited in the Watson Forum. Persons interested in obtaining tickets should contact the office of the League either by written request or by telephone (317-925-VOTE) by Oct. 19.
The League of Women Voters/Indiana Education Fund is a non-partisan organization which does not endorse, support or oppose any candidate or political party. The League, which celebrates its 75th anniversary in Indiana this year, has hosted candidate forums and debates nationally, statewide and locally for decades.
The League's last statewide debate was in 1992 and featured Daniel Coates and Joseph Hogsett, both candidates for U.S. Senate.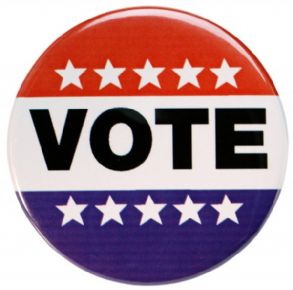 Sen. Lugar is a former mayor of Indianapolis and was first elected to the Senate in 1976. He is the ranking minority member of the Agriculture Committee and served as chairman of the Foreign Relations Committee from 1984-86.
Jontz was a state representative for a decade and served in the state senate from 1984 to 1986, when he was elected to Congress. During his six years of service, he served on the Agriculture and Interior committees as well as the select Committee on Aging.
Back