Bestselling Author John Jakes '53 to Deliver 1995 Commencement Address
May 3, 1995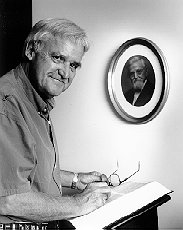 May 3, 1995, Greencastle, Ind. - Bestselling author John Jakes, a 1953 graduate of DePauw University, will deliver the address at his alma mater and more than 400 degrees will be awarded at DePauw's 156th commencement on Saturday, May 20. The ceremony is scheduled to begin at 1 p.m. at the traditional site, the lawn of East College. In addition to the commencement speech and awarding of degrees, the University will bestow honorary degrees on five individuals.
After graduating from DePauw with a degree in English, Jakes received an M.A. degree in American literature at Ohio State University. He began writing copy for advertising agencies during the day, and at night be wrote short stories, of which more than 200 were eventually published.
In 1973 Jakes began work on The Kent Family Chronicles, an eight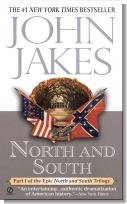 volume series depicting the nation's history through the lives of a fictional family. All eight volumes were best sellers, and the series currently has nearly 50 million copies in print. With the publication of Volumes II, III and IV in 1975, Jakes became the first author ever to have three books on the New York Times bestseller list in a single year.
Jakes' trilogy, North and South, also were No. 1 bestsellers and were made into a top-rated television miniseries. California Gold was published in 1989, and in 1993 Homeland began a new cycle of novels about a fictional family in the twentieth century. Jakes' meticulous research and vibrant depiction of America's past has earned him the reputation of being "America's history teacher."
Receiving honorary degrees from DePauw will be the following:
Robert V. Copeland, who was awarded a bachelor's degree in sociology at DePauw in 1937, will receive an honorary Doctor of Humane Letters. Copeland worked in industrial engineering at Eli Lilly & Co. for 33 years until his retirement in 1973, and he resides in Lebanon, Ind. Through his generosity, six graduates of Lebanon High School have attended DePauw under the full-tuition Robert V. Copeland Scholarship.
Tetsuya Endo, who earned a master's degree at DePauw in 1960, will receive an honorary Doctor of Laws. Endo is Japan's ambassador in charge of the Korea Peninsula Energy Development Organization. He previously held other ambassador positions is a former consul-general to the United States.
Carl T. Rowan, award-winning journalist and nationally syndicated columnist, will receive an honorary Doctor of Journalism. Rowan is the only journalist in American history to be selected for the coveted Sigma Delta Chi medallion in three successive years, and he is the author of seven books. In 1987 Rowan founded Project Excellence, a scholarship program that has provided nearly $9 million in scholarship aid to black high school students who excel in learning, writing and speaking. He presented an Ubben Lecture at DePauw in 1993.
Nancy S. Schaenen, who earned a bachelor's degree Phi Beta Kappa in elementary education at DePauw in 1951, will receive an honorary Doctor of Public Service. Schaenen has been involved in many volunteer efforts supporting children and education, and she has served since 1982 as a member of the New Jersey State Board of Education. She is a member of DePauw's board of visitors.
John B. Stephenson, president of Berea College from 1984 to 1994, will receive posthumously an honorary Doctor of Humanities. Stephenson had a long career in higher education, serving both as an administrator and professor of sociology.
In the fall of 1979, Jakes returned to DePauw as writer-in-residence. Learn more in this previous story.
Back