Prof. Carl Huffman Awarded Guggenheim Fellowship, Will Write Book
April 12, 1995
April 12, 1995, Greencastle, Ind. - Carl A. Huffman, DePauw University associate professor and chair of classical studies, was awarded a prestigious fellowship in the John Simon Guggenheim Memorial Foundation's 71st annual competition. Huffman was one of 152 artists, scholars and scientists who were awarded Guggenheim Fellowships from among the 2,856 applicants. Grants were awarded for a total of $4,272,000.
Huffman will use the fellowship during a sabbatical for the 1995-96 academic year, and he plans to write a book about Archytas of Tarentum, an early Greek philosopher. Huffman's earlier book, Philolaus of Croton, also dealt with a Greek philosopher and was published by Cambridge Press.
Guggenheim Fellows are appointed on the basis of unusually distinguished achievement in the past and exceptional promise for future accomplishment. The list of new Fellows includes poets, novelists, playwrights, painters, sculptors, photographers, film makers, choreographers, physical and biological scientists, social scientists and scholars in the humanities. Many Fellows hold appointments in American colleges and universities; a total of 72 institutions are represented by one or more Fellows. There are in addition a large number of Fellows not associated with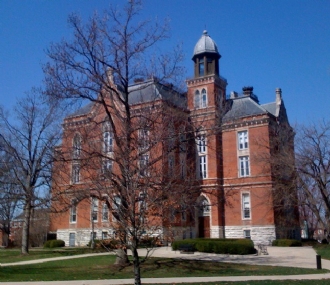 academic institutions.
During its 71-year history, the Foundation has granted more than $165 million in Fellowships.
The Foundation relies on an extensive network of advisory panels, which make recommendations to the Committee of Selection. For this year's awards the Committee of Selection consisted of Roger D. Abrahams, Hum Rosen Professor of Folklore and Folklife, University of Pennsylvania; Joel Cohen, professor of populations, Rockefeller University; Natalie Zemon Davis, Henry Charles Lea Professor of History, Princeton University; L.M. Falicov, professor of physics, University of California, Berkeley (deceased, January, 1995); Alberto Sirlin, professor of physics, New York University; Neil J. Smelser, director of the Center for Advanced Study in the Behavioral Sciences; and Jean Strouse, writer, New York City.
Back