"Somebody Has to Pay" for CBS' Missteps, Prof. Ken Bode Tells MSNBC's Hardball with Chris Matthews
September 21, 2004
September 21, 2004, Greencastle, Ind. -

[Download Video: "Payback" - 1377kb] "What's happened here is really a failure of CBS standards," said Ken Bode, Eugene S. Pulliam Distinguished Visiting Professor of Journalism on tonight's edition of Hardball with Chris Matthews. The MSNBC prime time cable television news program examined the question, "Can Dan Rather's anchor job survive the CBS scandal?" Dr. Bode -- former NBC News correspondent, former senior political analyst for CNN and former host of PBS' Washington Week in Review -- spent about 30 minutes on the program discussing the controversy over CBS' handling of documents about President Bush's National Guard service that were apparently fraudulent.
"CBS failed to authenticate the documents, they failed to check their source, they gave anonymity to somebody who should never have been trusted," Dr. Bode told Matthews. "It seems to me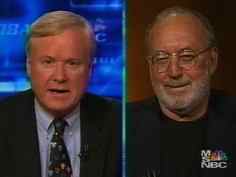 this really goes to the top of CBS, whether it's Rather or the president of CBS, Andrew Heyward, somebody has got to pay for this."
The source of the documents, now revealed as former Texas National Guard officer Bill Burkett, should have raised red flags with CBS from the start, Bode told the program.

[Download Audio: "Ferreting Out Bias" - 364kb] "It seems to me that he was a biased from the start. They should've known that and certainly did know that he had been criticizing President Bush for years; that he was angry at the National Guard. Who in the world is the now-elusive and mysterious Lucy Ramirez, who he says he got these documents from? There are just so many questions about this."
CBS' managers and even anchor Dan Rather

[Download Video: "Asking the Right Questions" - 927kb] "don't seem to have asked the right questions of their producer, who was down in Texas doing all these negotiations.
Who is this guy [Burkett] and why is he in a good position to know these things? Does he have an axe to grind in this? Had they found just those two things out, they would have certainly not trusted Burkett and gone as far as they did."
Professor Bode, who was interviewed from Greencastle via satellite, told MSNBC,

[Download Video: "Innoculating the President" - 1125kb] "What CBS has done with this incident is, first of all, produced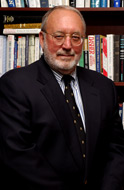 a two-week distraction so that we're not talking about real issues in this campaign, we're talking about did CBS get forged documents or real documents? And secondly, no matter how it comes out CBS has innoculated President Bush as far as any further criticism is concerned of his National Guard records in Texas during the Vietnam War."
The DePauw professor told Matthews he believes Dan Rather will survive this embarrasing episode with his job, but he believes Andrew Heyward may lose the presidency of CBS because of the way the story was handled.
Ken Bode writes a weekly op-ed column for the Indianapolis Star. Friday's column centered on the CBS controversy (read it here). You can access other recent contributions here, here, here, here, here, here, here, here and here.
The professor was a guest analyst on Deborah Norville's MSNBC program in May. Read about it, and access video clips, in this previous story.
A transcript of the entire Hardball with Chris Matthews program is available on MSNBC's Web site by clicking here.
Source: MSNBC
Back