Barbara Kingsolver '77 to Address 1994 Graduating Class
May 10, 1994

May 10, 1994, Greencastle, Ind. - Barbara Kingsolver, an acclaimed author and 1977 graduate of DePauw University, will give the address at DePauw's 155th commencement on Saturday, May 21. More than 460 degrees and three honorary degrees will be awarded in the ceremony scheduled at 1 p.m. at the traditional site on the lawn of East College. DePauw will confer an honorary Doctor of Letters on Kingsolver, Doctor of Public Service on Corella A. Bonner and Doctor of Humane Letters on Max L. Stackhouse, a 1957 graduate.
Kingsolver is a fiction writer, poet, environmentalist and human rights activist who grew up in rural Kentucky and now lives in Tucson, Arizona. She received degrees in biology from DePauw and the University of Arizona and was employed in a variety of fields before beginning her career as a writer. Kingsolver's critically acclaimed first novel, The Bean Trees, was published in 1988. Since then she has written Animal Dreams, winner of the 1991 PEN West Fiction Award; Pigs In Heaven,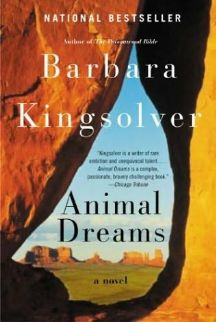 winner of the Los Angeles Times Fiction Prize; Homeland, a collection of short stories; a poetry collection titled Another America; and Holding the Line, a work of nonfiction. Pigs in Heaven made the New York Times bestseller list. Her essays, reviews and short stories have appeared in many major magazines and newspapers.
Corella Bonner and her late husband, Bertram F. Bonner, established The Corella and Bertram F. Bonner Foundation which assists needy students and other agencies. One of the largest private scholarship programs in the country, it now supports 900 scholars at 22 private colleges and universities. The Bonner Foundation selected DePauw in 1993 as one of seven institutions nationally to receive nearly $5 million each in order to endow the prestigious Bonner Scholar Program. The foundation also gives $3
million annually to 2,500 churches to help finance 15 million meals under the foundation's crisis-ministry program. Corella Bonner served as vice president of the foundation and Mr. Bonner served as president until his death on May 8, 1993.
After earning a bachelor's degree from DePauw, Stackhouse went on to receive a Master of Divinity degree and Ph.D. from Harvard University. A former faculty member at Andover Newton Theological Seminary, he is now a professor at Princeton Theological Seminary. Stackhouse is a prolific lecturer and writer on the relationship of religion to political, economic and social questions. His books include Creeds: Society and Human Rights, Public Theology and Political Economy and Apologia. The latter book was written with an international team of scholars. A former president of the Society of Christian Ethics, Stackhouse has lectured in eight countries of Asia and has long been involved in South India. A United Church of Christ minister, he has taught as a visiting scholar at United Theological Seminary in India and Das Sprachenkonvict in East Germany.
Back