Jennifer Clarkson Soster '88 Named Director of Alumni Relations; Christopher J. Wurster '69 Becomes Senior Development Officer
September 28, 2004
September 28, 2004, Greencastle, Ind. - Jennifer Clarkson Soster, a 1988 graduate of DePauw University, has been appointed director of alumni relations for DePauw. Soster comes to her new position from the office of admission at the University, where she was associate director of admission. Christopher J. Wurster, a 1969 graduate of DePauw who served as director of alumni relations since July 2000 and as executive director of alumni relations since July 2003, becomes senior development officer for the University.
"Jennifer Soster brings many skills, experiences and perspectives to her new job," says Lisa Hollander, vice president for development and alumni relations. "She is a leader and manager with a proven track record whose pride in DePauw's traditions and future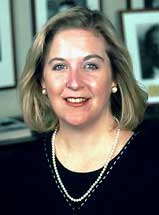 runs very deep. I know she will be an outstanding addition to our staff."
"We're absolutely delighted to have Chris return to the capital gifts arena, where he has been so successful in assisting alumni and friends who are determined to do what they can to make DePauw University an even more vibrant institution in the future," states Stephen K. Gauly, executive development officer at DePauw.
Jennifer Soster and Chris Wurster will work together to transition the Office of Alumni Relations through Old Gold Weekend, October 8-9.
Jennifer Soster has more than eleven years of work experience at DePauw in posts including assistant/associate director of alumni relations; associate director of the Annual Fund and director of the Parents' Fund; assistant director of admission; and associate director of admission/operations manager.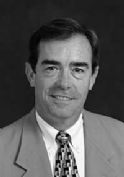 Before joining the DePauw staff, Soster worked as a case worker in the Putnam County Welfare Department. Her husband, Fred, is a professor of geosciences at DePauw.
Chris Wurster has more than 30 years of fund-raising experience in higher education and health care. He returned to his alma mater in 1996 as capital gifts officer and was appointed to the alumni relations post four years later. He came to DePauw after serving as associate vice president for development at Regis University in Denver, Colorado. His wife, Lynne A. Tweedie, is a 1971 graduate of DePauw.
Learn more about DePauw's alumni programs by clicking here.
Back