Legendary Jazz Trumpeter Clark Terry Performs at DePauw October 14
October 8, 2004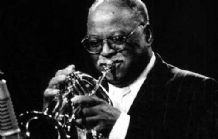 October 8, 2004, Greencastle, Ind. - Jazz legend and Duke Ellington disciple Clark Terry will bring his remarkable musicianship and infectious personality to DePauw University's Kresge Auditorium on Thursday, October 14 at 7:30 p.m. A master jazz trumpeter and pioneering flugelhorn artist, Terry will be arriving in Greencastle with his talented cast of New York City professionals for a concert that is free and open to the public.
A venerable elder statesman of jazz, Clark Terry was born and raised in St. Louis. It was there that he first gravitated towards the trumpet and jazz, becoming a prominent member of the city's musical scene in the early 1940s. He joined the Navy during the World War II, traveling to Chicago where he appeared with the Navy Band and continued to hone his craft. By the end of the decade, Terry was a much sought after trumpet player, appearing in big bands led by vibraphonist Lionel Hampton,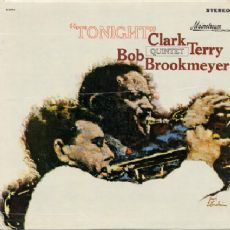 saxophonist Charlie Barnet, and the eminent Count Basie.
Terry's big break, however, came in 1951 when he joined Duke Ellington's ensemble. He quickly became a featured artist with the group, his trademark sound evident on classics like Perdido and several of Ellington's remarkable suites. It was also during this time that Terry began specializing in the flugelhorn, a move that helped to popularize the instrument's use and continued presence in jazz.
By the 1960s, Terry was a master of a vast jazz vocabulary, comfortable in diverse idioms ranging from swing to hard bop. He settled in New York and began appearing on numerous albums as both a leader and a respected sideman. Associations with the Quincy Jones Orchestra, trombonist and famed composer Bob Brookmeyer, and the Oscar Peterson Trio added to his impressive resume. It was also during this time that Terry began a twelve-year run with the Tonight Show Orchestra. These appearances showcased a tremendous technique and vibrant personality, the latter most evident on Terry's trademark "mumbling" scat solos, which earned him the affectionate nickname "Mumbles."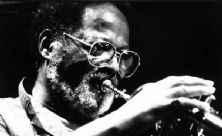 Over the next thirty years, Terry remained extremely active, touring throughout the world as a featured soloist and guest clinician. In addition to his quintet, the trumpeter has led the famous Big B-A-D Band and appeared with the celebrated nonet, the Spacemen. In 1991, Terry was inducted into the Jazz Hall of Fame of the National Endowment for the Arts. His recordings on labels like Pablo and Chesky continue to receive critical acclaim and praise.
For his Greencastle debut, Terry will be joined by his accomplished quintet, which features alto saxophonist Dave Glasser, pianist Helen Sung, bassist Marcus McLaurine, and drummer Sylvia Cuenca. A concert sure to feature classic standards and wonderful showmanship, this event is a must-see for any jazz fan or music lover.
Back