Guarneri String Quartet Presents Free Concert Friday Night
October 25, 2004
October 25, 2004, Greencastle, Ind. - DePauw University's Performing Arts Series will present the renowned Guarneri String Quartet in a free concert this Friday, October 29, 2004, at 7:30 p.m. in Kresge Auditorium on the Greencastle campus. The Guarneri will perform works by Mozart and Ravel, and a new Richard Danielpour composition co-commissioned by DePauw. The program is part of DePauw's ArtsFest 2004; read more about the other events by clicking here.
The Guarneri String Quartet has circled the globe countless times since it was formed in 1964, playing in the world's most prestigious halls in North and South America, Mexico, Europe, Asia and Australia. The ensemble's 40th anniversary is being celebrated over the 2003-04 and 2004-05 seasons. During its entire existence, the Quartet has had only one change of personnel, when Peter Wiley took over for founding cellist David Soyer in the year 2000. For the 40th anniversary season, Soyer will join the quartet for some pieces for two cellos.
"Every few years, one hears a concert that demonstrates such supreme musicianship that the memory remains forever,"
wrote Ken Keaton in the Palm Beach Daily News. The Quartet has been featured on many television and radio specials, documentaries and educational presentations both in North America and abroad. They have been interviewed by Charles Kuralt on CBS' nationwide television program, Sunday Morning. A full-length film entitled High Fidelity -- The Guarneri String Quartet was released nationally, to great critical and public acclaim, in the fall of 1989. (The film was directed and produced by Allan Miller who was also the director/producer of the Academy Award-winning documentary, From Mozart to Mao, which chronicled Isaac Stern's visit to China). The quartet is also the subject of various books including Quartet by Helen Drees Ruttencutter, The Art of Quartet Playing: the Guarneri in Conversation with David Blum and Arnold Steinhardt's Indivisible by Four: A String Quartet in Pursuit of Harmony.
In addition to mastering the finest works in the existing quartet repertoire, the Guarneri String Quartet is committed to performing and popularizing works by today's foremost composers. Last year they gave the first performance of String Quartet #5 (In Search of La Vita Nuova) written for them by the award-winning American composer, Richard Danielpour; the second performance will be at DePauw University. Mr. Danielpour had previously written a Concerto for String Quartet and Orchesta, commissioned by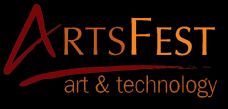 the National Symphony Orchestra and written expressly for the Guarneri String Quartet. It was premiered with the NSO in the Kennedy Center under the direction of Leonard Slatkin in January, 2000 followed by its New York premiere at Carnegie Hall later that same month.
About his new piece, and his long association with the Guarneri, Richard Danielpour recently said: "There is something very essential about this piece. In Search of 'La Vita Nuova' means 'the new life,' really 'the transformed life.' It is subtitled in Italian because I have, over the past 22 years, had a longstanding love affair with certain parts of Europe, particularly Italy. That country has become a metaphor for that magical place where I can go to get renewed, but I realize now, after nearly two decades, that the magical place that one seeks is ultimately within."
He adds, "This work is, in many ways, the most European and the most neo-classical of all my quartets, in the sense of going back to models and structures from the European past.
The Guarneri String Quartet's reputation, over the past 40 years, has been steeped in that very European tradition. It made sense to me that a piece of this sort -- rooted in European sensibility but written by an American composer -- would be a highly appropriate work for them, considering their long history and devotion to the music of American composers. I was eager to match my own instincts and intentions with what I felt the predilections of the Guarneri Quartet would be -- those of an American group, but one that has been close to the European tradition."

The Guarneri String Quartet, through violinist Arnold Steinhardt, said: "The work has variety, energy, drama, lyricism and a really beautiful ending. This is not the first time that we have worked with Richard Danielpour on a new work, and we always enjoy the pleasurable working sessions. His working style offers great accessibility -- he accepts input -- and he really knows his craft. All of us Quartet members are very pleased with this work."
Access a complete ArtsFest schedule of events by clicking here. For more information, phone (765) 658-4712.
Back