The British Are Coming -- and the Little Giants -- to Two Debates at DePauw
November 4, 2004
November 4, 2004, Greencastle, Ind. - Fresh off a third place finish at the annual "You Don't Say" tournament at Ball State University, the DePauw University Debate Society is preparing to host two guests -- one an ally, the other a longtime rival -- to the Greencastle campus for two public debates. On Monday, November 8, DePauw will host the British National Debate team. The following day, DePauw's debaters will engage in the annual Monon Bell Debate with their arch-rivals from Wabash College. Both events are free and open to all.
The British National Debate team will lock horns with DePauw at 4 p.m. in Watson Forum on November 8. The debate topic will be: "Resolved: The War In Iraq Has Done More Harm Than Good." DePauw will affirm the resolution, and the British team will oppose the resolution. The British team is composed of Aneurin Brewer of Bristol University who is a native of Barbados. He was crowned European champion in 2003, and reached the semi-finals of the world championships held in Singapore in 2004. Rob Marrs of The University of Glasgow is from Cambridge and reached the Scottish Mace final in 2004. Seniors Pravir Singh and Alex Spiridonov will represent DePauw.
The Monon Bell Debate is slated for 7 p.m. the following evening in Meharry Hall of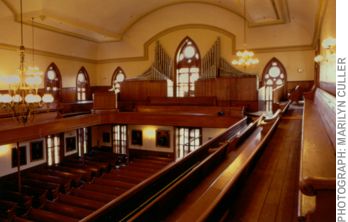 historic East College. The debate topic will be: "Resolved: The South Shall Rise Again!" DePauw will affirm the resolution, and Wabash will oppose the resolution. J.J. Burns and Jenny Starcevich, the team that placed third at Ball State, will represent DePauw, and Stephen Rodes and Garen Robie will represent Wabash.
Both events aresponsored by the DePauw Debate Society and the department of communication and theatre. Receptions will follow both debates. For information on getting involved in the DePauw Debate Society, contact Geoff Klinger, director of forensics at DePauw and a 1988 graduate of the University, by sending an e-mail here.
Back