Prof. Ken Bode Reviews When Presidents Lie for the Boston Globe
November 8, 2004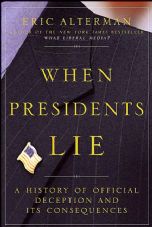 November 8, 2004, Greencastle, Ind. - In his new book,
When Presidents Lie
, Eric Alterman "is not out to nail [President George W.] Bush, at least not directly. And his book is more political science than polemic," writes DePauw University Professor Ken Bode in the
Boston Globe
. "The most likely response to Alterman's title, of course, is when don't they? But in the author's view, some lies are far more important than others." Bode, Eugene S. Pulliam Distinguished Visiting Professor of Journalism at DePauw, reviewed the book for the newspaper.
Author Eric Alterman is the media columnist for The Nation magazine. Dr. Bode writes, "When Presidents Lie is a history lesson in four parts, leading to a conclusion in which the author describes Bush's 'post-truth presidency.' Here the Bush case for going to war in Iraq is laid out in the exact words of administration spokesmen Donald Rumsfeld, Dick Cheney, Powell, and Bush himself. And we see how riddled that case proved to be. In the instance of Iraq, the first rough draft of history was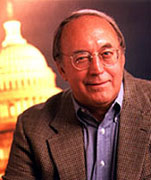 not very good. Congress, the press, and the public bought a densely textured fabric of lies."
The book review concludes, "Alterman believes that historians will eventually get it right and Bush's legacy will be tied to this war as was LBJ's to Vietnam and Reagan's to Iran-Contra. He argues that presidential dishonesty about key matters of state, whether moral or immoral, is ultimately and invariably self-destructive."
Access the complete text online by clicking here. Ken Bode writes a weekly op-ed column for the Indianapolis Star.  Read his most recent essay on politics by clicking here.
Back