Tuesday Opera Scenes Concert Will Focus on Italian Masters
November 12, 2004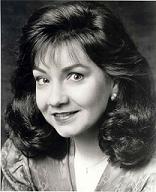 November 12, 2004, Greencastle, Ind. - Director Dawn Harris and her cast of talented students will perform a concert of opera scenes on Tuesday, November 16, at 7:30 p.m. in Thompson Recital Hall of DePauw University's Performing Arts Center. This concert, which is free and open to the public, will include accompanist Amanda Hopson and focus on Italian opera excerpts from such noted masters as Handel, Mozart, Bellini and Verdi.
For Harris, assistant professor of music, this is her first concert as the new director DePauw's opera program. She comes to DePauw after serving as a member of the voice faculty at Illinois Wesleyan for the past fourteen years. "A colleague of mine thought that DePauw would be a perfect for fit me and recommended that I investigate the position," says Harris. "Coming from anotherliberal arts school, the transition has been easy."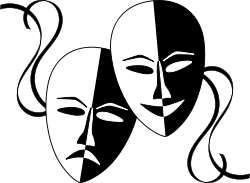 This semester has been a busy one for Harris, who has made a concerted effort to bring in guest artists and schedule field trips in order to expose DePauw students to the outside world. As a result, up and coming artists like Scott Moreau and Elizabeth Anderson have visited the campus in order to discuss music theatre auditioning techniques and graduate school opportunities. "It's important to bring recent graduates to campus so that students can see what they're going through and doing," says Harris of these events.
Much of the professor's time has been spent in preparation for the upcoming opera scenes concert, which features a program devoted to masterworks from the Italian tradition. In preparing for the event, Harris took into account the student's coursework and abilities. "This concert builds on the Italian diction class that many of the performers are now taking," notes Harris. "I also listened to each students first and tried to match them with a piece that was of interest and comparable ability."
The inclusion of two large chorus scenes will highlight the evening, foreshadowing the larger forces present in the department's spring production of Jacques Offenbach's Orpheus in the Underworld, which is scheduled to be staged February 10-13, 2005 in Moore Theatre.
After almost a semester on the job, Harris seems happy with her new home. "I really enjoying working with the students here," she exclaims when discussing her present situation. "So far, it has been a perfect fit."
Visit the DePauw School of Music online by clicking here.
Back