New NC State Chancellor James Oblinger '67 "Charted His Future When He Went to DePauw," Newspaper Writes
November 16, 2004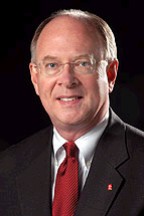 November 16, 2004, Greencastle, Ind. - James L. Oblinger, current provost and chancellor-designate of North Carolina State University, "charted his future when he went to DePauw University, located in Greencastle, Indiana," notes an article in today's North Carolina State Technician. Oblinger, a 1967 graduate of DePauw, tells the newspaper, "I went to DePauw because it had an excellent reputation in the sciences."
Ben McNeely writes, "He majored in bacteriology and became interested into food microbiology. 'I was fascinated by those things you could only see with a microscope. Fascinated by single-celled organisms that caused disease, spoiled food and healed people, since penicillin is a mold-waste product,' he said. He went into food science as a senior in college and looked at several graduate schools," finally deciding on Iowa State.
Oblinger was announced as NCSU's new chancellor last month and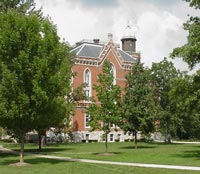 takes over the job January 1. He says he is, "Honored, humbled. You recognize the role the chancellor plays in the life of an institution. I don't see it so much as a burden, I see it as a real responsibility to do the absolute best for the institution."
Access the article online by clicking here.
Read more about James Oblinger in this previous story.
Back