Ryan Williams '96 Authors Windows XP Digital Music For Dummies
November 23, 2004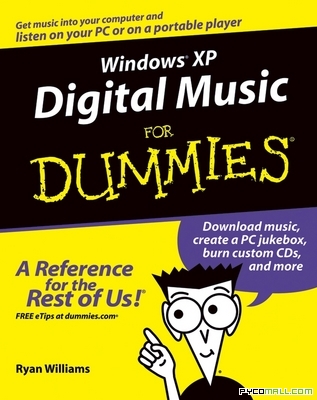 November 23, 2004, Greencastle, Ind. - Ryan C. Williams, a 1996 graduate of DePauw University, is no dummy when it comes to digital music. In fact, his first book, Windows XP Digital Music For Dummies, was just released as part of the popular "For Dummies" series published by Wiley Publishing. In his book, Williams covers how to use digital music on Windows XP from the most basic media player to recording songs on a digital audio workstation.
Windows XP Digital Music For Dummies also includes chapters on portable audio players, such as the iPod, and listening to (and creating your own) Internet radio stations. It is an introduction to the world of digital music using the most common operating system on personal computers today.
A communications major who took as many music classes as he could at DePauw, Williams said, "I could usually be found doing something for WGRE radio. It feels like I spent the majority of my sophomore and junior years in the [Center for Contemporary Media] building, especially working in the production studio and music library. I was also active in the Media Fellows program, which helped shape my writing style.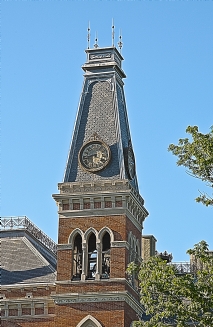 The work I did with the radio station and Media Fellows was a huge help. It sounds basic, but I really learned how to communicate a message simply and effectively in those classes and activities, and it laid the groundwork for future work," Williams said.

Williams is the digital multimedia development specialist for the Indiana University School of Dentistry. In addition, he writes for Indianapolismusic.net, a Web site focused on the musical happenings in and around the greater Indianapolis metropolitan area. As a bassist, he has played in most known genres of music, and he was named Best Bassist In Indianapolis by Shotgunreviews.com in 2002. He currently shares stages and studios with the members of Mother Grove, a Celtic rock band featured in shows and festivals from Ohio to Colorado.Following graduation from DePauw, Williams earned a master's degree in music technology at the Indiana University School of Music.

You can access more information about Williams' book at Amazon.com, Barnes & Noble.com, and at the Web site of Wiley Publishing.
Back