Jan Temple '74 Appointed Executive VP of Marketing at TransUnion
December 7, 2004

December 7, 2004, Greencastle, Ind. - Jan Temple, a 1974 graduate of DePauw University, has been appointed executive vice president of marketing at TransUnion, a leading global information solutions provider. Temple will direct and oversee TransUnion's corporate marketing efforts and will report directly to president and chief executive officer, Harry Gambill.
"As TransUnion continues to grow and expand, we need a strategic leader that is well versed in executing integrated marketing initiatives," Gambill says. "Jan's excellent performance in the financial services field, combined with her broad-based understanding of how to compete in the this marketplace, makes her an outstanding fit for the position."
Temple is a veteran of financial services marketing, having spent more than 25 years with various banking institutions. She comes to TransUnion from Northern Trust where she gained experience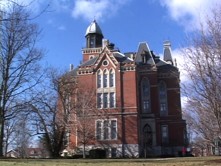 from a variety of management positions in both business-to-business and consumer marketing. Most recently, Temple was director of corporate marketing charged with consolidating key branding, marketing and communication functions to increase efficiencies, achieve synergies and enhance marketing discipline expertise.
An announcement on Business Wire states, "A Chicago area resident, Temple received a master of business administration in marketing and management from Northwestern University in 1980 and a bachelor of arts in advertising from DePauw University in 1974. She is a member of the American Marketing Association and is active in a variety of not-for-profit organizations throughout the Chicago area."
Read more by clicking here. Visit TransUnion's Web site here.  
Back