Baseball's Steroid Problem is "Polluting" Sports at Every Level, Prof. Ken Bode Writes
December 10, 2004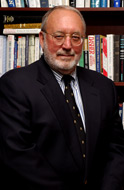 December 10, 2004, Greencastle, Ind. - "The clouds have assembled into a perfect storm facing Major League Baseball," writes Ken Bode, Eugene S. Pulliam Distinguished Visiting Professor of Journalism at DePauw University, in this morning's Indianapolis Star. Bode's weekly op-ed column examines the growing investigation into steroid abuse by professional baseball players. "While football, track and other sports have moved to arrest illegal doping, baseball has been all but indifferent. No major-league player was tested until 2003, then only once on a pre-announced date," Bode writes.
Cynics say it doesn't really matter. Steroids are ubiquitous and omnipresent in baseball." But Dr. Bode argues the ramifications are huge, comparing the athletes' behavior with "an environmental catastrophe -- a spill of oil or agricultural chemicals -- where, it is said, the run-off pollutes the eco-system. That is exactly what has happened with the spread of steroids in sports. In this case, the steroid pollution seeps down into the eco-system of high school and college sports. One college baseball coach put it this way: 'Steroids enable a small college player to bulk up, add strength and maybe make it to Alabama or Notre Dame.'"
Bode, former senior political analyst for CNN, concludes, "It is not hard to see what needs to be done: random, unannounced tests year-round,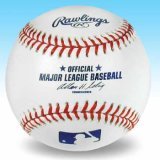 including the off-season, as in the minor leagues. President Bush has appointed a close friend and former Texas Ranger partner as his representative in discussions between the commissioner's office and the players' union. Sen. McCain is waiting. In March, he warned baseball officials that their sport was in danger of becoming 'a fraud in the eyes of the American people.' Commissioner Bud Selig has said that if he can't get the players' association to agree, he will welcome federal intervention. With Barry Bonds in the cross hairs, Major League Baseball can't duck this problem much longer."
Access the complete text at College News.org. Ken Bode's other recent columns can be accessed here, here, here, here, here, here, here, here, here, here, and here.
Back