College Goal Sunday 2005 Set for February 15
December 28, 2004
December 28, 2004, Greencastle, Ind. - Filling out financial aid paperwork can be complicated and time-consuming, but College Goal Sunday makes it easy. Again this year, DePauw University will be one of 34 sites across the state to host College Goal Sunday, which will take place February 15, 2005 from 2 to 4 p.m. Representatives will be in the auditorium of the F.W. Olin Biological Sciences Building to help college-bound Indiana students who qualify for undergraduate admission to a college or technical school in 2005 and their families complete the Free Application for Federal Student Aid (FAFSA).
Most colleges, universities and vocational/technical schools in the nation require students seeking federal financial aid, including grants and loans, to complete the FAFSA. Your FAFSA form must be received by the federal processor on or before March 10. And Twenty-first Century Scholars must complete and submit a FAFSA form to claim their Twenty-first Century Scholarships. College Goal Sunday will help all college-bound students, including Twenty-first Century Scholars, complete the FAFSA properly.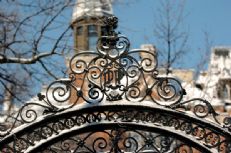 Students should attend with a parent or guardian and bring their completed IRS 2004 1040 tax return, W-2 Form, or other 2004 income and benefits information. Students who attend without a parent should bring their parents' completed 1040 tax returns, W-2 Forms, or other 2004 income and benefits information.
Students who attend any of the College Goal Sunday sites and submit a completed evaluation form will automatically be entered in a drawing for an educational prize. Three educational prizes, worth $300 each, will be awarded statewide -- one for northern Indiana, one for central Indiana and one for southern Indiana . The winners will be notified in March; prizes will be sent directly to the higher education institutions selected by winning students.
To learn more about College Goal Sunday or for answers to your specific financial aid questions, call (800) 992-2076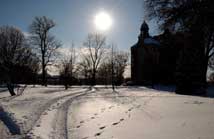 or click here. Families needing assistance from a Spanish interpreter, sign language interpreter, or who may have other special needs should call (800) 992-2076 to report which site you will attend and the program will try to ensure someone is there to meet your needs.
Now in its 16th year, College Goal Sunday is a charitable collaboration involving the Indiana Student Financial Aid Association (ISFAA), in cooperation with the Learn More Resource Center, the State Student Assistance Commission of Indiana (SSACI), and the Twenty-first Century Scholars program. College Goal Sunday is co-funded by Lilly Endowment Inc., Lumina Foundation for Education and USA Funds, three Indiana-based non-profits with a particular interest in higher education.
Back