All Students Believed Accounted For After Tsunami Disaster
January 6, 2005
January 6, 2005, Greencastle, Ind. - DePauw University administrators believe that no DePauw students were in the regions of South Asia that were devastated by a December 26 earthquake and tsunami blamed for nearly 150,000 deaths. "Getting in touch with people over the holidays can be difficult, but we can now report that it appears that none of our students or faculty members were in harm's way when the disaster struck," says Cindy Babington, dean of students and assistant to the vice president for student services. "While we are relieved for the DePauw community, our thoughts and best wishes continue to go to the people who have been affected by the disaster, and for those who are working to help the victims."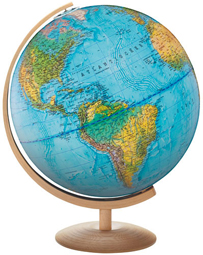 To learn about donating to disaster relief efforts, visit the Center for International Disaster Information by clicking here.
DePauw University is among the top ten colleges and universities in the United States for sending students to study abroad, according to to Open Doors 2004, the annual report on international education published by the Institute of International Education (IIE) with funding from the State Department's Bureau of Educational and Cultural Affairs. Read more by clicking here.
Back