American Chemical Society President William Carroll Jr. '73 on Cover of Chemical & Engineering News
January 8, 2005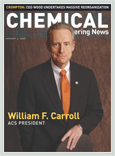 January 8, 2005, Greencastle, Ind. - "2005 will be remembered as a time of accelerating change for the American Chemical Society and the chemistry enterprise," writes William F. Carroll Jr., president of the ACS and 1973 graduate of DePauw University, in the new issue of Chemical & Engineering News. Carroll, who appears on the magazine's cover, continues, "Meteoric growth in developing countries, the rapid upward trajectory of energy costs, and new policies brought about by security concerns -- among other issues -- have consequences for us, and they're happening right now. As ACS president, I am focusing on changing needs and the need for change -- in chemistry at work, chemistry at school, and chemistry in the eyes of our neighbors. And more important, on finding the opportunity that inevitably accompanies that change."
Dr. Carroll offers "some words of thanks to a few of the important mentors in my professional life" at the end of the piece, naming John A. Ricketts, professor emeritus of chemistry. "Thanks also to you, the members of ACS, for giving me this opportunity. It is the honor of a professional lifetime. I am in debt to all of those in local and national ACS governance who have been so helpful and generous with their counsel, and especially to my friends in my home section, Dallas-Fort Worth.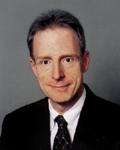 This is the best job in the world, working with the best people, and I'm looking forward to an exciting year," he writes.
Access the complete text at the Web site of Chemical & Engineering News by clicking here.
Read more about Bill Carroll in this previous story.
Back