Washington Times Article on Presidential Inauguration Coverage Quotes Prof. Ken Bode
January 19, 2005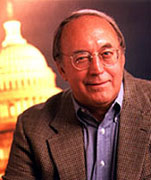 January 19, 2005, Greencastle, Ind. - "If nothing else, inauguration coverage provides a good opportunity for 'background reporting,' said Ken Bode, a DePauw University journalism professor who once reported on politics for NBC, CNN and PBS," writes Chris Baker in today's Washington Times. The article asks why television networks, in a time of budget cuts, "throw so many resources at an event that usually yields few surprises, much less news?"
The story continues, "Reporters should use all the airtime they are given to bring viewers up to speed on the president's policies and new cabinet choices, [Bode] said. Besides, Mr. Bode said, 'anything that gets the networks interested in news from Washington is good.'"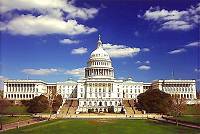 Access the complete text at the Times's Web site by clicking here.
Ken Bode writes a regular op-ed column for the Indianapolis Star. Read about his latest contribution here.
Yesterday, it was announced that Dr. Bode will be inducted into the Indiana Journalism Hall of Fame in April. Read more here.
Source: Washington (D.C.) Times
Back