Prof. Erik Wielenberg Publishes Value and Virtue in a Godless Universe
February 10, 2005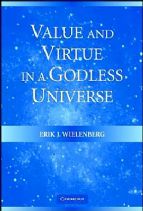 February 10, 2005, Greencastle, Ind. - Value and Virtue in a Godless Universe, a new book by Erik J. Wielenberg, assistant professor of philosophy, is now available. The text, available in both hardback and paperback editions, is published by Cambridge University Press.
In a synopsis of Dr. Wielenberg's work, the publisher writes: "Suppose there is no God. This might imply that human life is meaningless, that there are no moral obligations and hence people can do whatever they want, and that the notions of virtue and vice and good and evil have no place. Erik J. Wielenberg believes this view to be mistaken and in this book he explains why. He argues that even if God does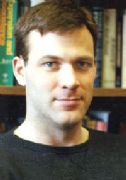 not exist, human life can have meaning, we do have moral obligations, and virtue is possible. Naturally, the author sees virtue in a Godless universe as different from virtue in a Christian universe, and he develops naturalistic accounts of humility, charity, and hope. The moral landscape in a Godless universe is different from the moral landscape in a Christian universe, but it does indeed exist. Value and Virtue in a Godless Universe is a tour of some of the central landmarks of this under-explored territory."
Learn more about Professor Wielenberg's book and order it at the publisher's Web site, Amazon.com or Barnes & Noble.com.
Back