Second Term National Security Team "A Closed Circle of Closed Minds," Prof. Ken Bode Writes
February 18, 2005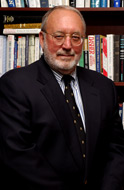 February 18, 2005, Greencastle, Ind. - "Now that Condoleezza Rice has taken her victory lap around Europe and Alberto Gonzales has been confirmed as attorney general, the national security team for the second Bush administration is almost fully in place. It is worth looking at who remains and who is gone," writes Ken Bode, Eugene S. Pulliam Distinguished Visiting Professor of Journalism at DePauw University, in today's Indianapolis Star.
Dr. Bode's op-ed suggests that holdovers -- such as Rice and Donald Rumsfeld -- as well as recent additions to the national security leadership, have been staunch supporters and defenders of administration policy, while many of those who have left the White House over the last four years had publicly raised questions about troop strength and other issues.
Bode, former senior political analyst at CNN concludes, "What remains is a closed circle of closed minds. Evidently, the way to hold onto your job or get promoted in the national security wing of the Bush administration is to demonstrate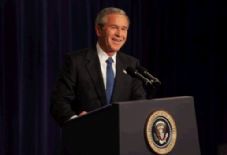 undying fealty to failed policies, never admit a mistake and keep America scared. It reminds me of an old New Yorker cartoon. The mother says, 'Eat your broccoli, dear.' The boy replies, 'I say it's spinach and I say to hell with it.'"
Read the complete text at College News.org.
Other recent columns by Ken Bode, who will be inducted into the Indiana Journalism Hall of Fame in April (read more here), can be accessed here, here, here, here, here, here, here, here,here, and here.
Source: Indianapolis Star
Back