Movie/Video Game Tie-ins Can be Tricky, Activision's Kathy Vrabeck '85 Tells New York Times
February 22, 2005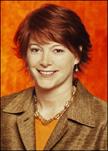 February 22, 2005, Greencastle, Ind. - A New York Times article on the hit-and-miss prospects of video games based on Hollywood movies includes the perspective of Kathy (Patterson) Vrabeck, president of Activision Publishing, Inc. and 1985 graduate of DePauw University. The Times's Robert Levine notes "how unpredictable -- and at times unprofitable -- the game publishers' relationship with Hollywood has become. Five years ago, the studios looked at video game royalties as a growing source of revenue as well as a source of promotion, while game makers saw movies as a way to stand out on store shelves. But blockbuster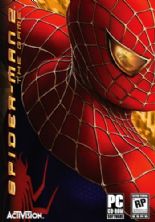 movies have not always made for blockbuster games, and many game makers are weighing licensing deals far more carefully."
"You're starting to see publishers get burned by games they can't get out on time," Vrabeck tells the Times. "If you miss that date, you've just blown half of what you've paid for." Her company's highly successful Spider-Man 2 game was released the week the movie came out and has sold more than 2.5 million copies in the United States. Activision has the same release strategy for Fantastic Four, which will hit stores and theatres simultaneously this summer.
Read the complete story by clicking here (a free registration may be required).
Back