Phantom of the Opera Star David Cryer '58 Featured in Detroit Free Press
March 2, 2005
March 2, 2005, Greencastle, Ind. - "If there were a Willie Nelson song about David Cryer's life it would go: On the road again. And again. And again," begins a Detroit Free Press feature on the 1958 DePauw University graduate. "Jobs on stage tend to be scarce and short-lived, but Cryer has been touring in Phantom of the Opera for more than 12 years. Playing Monsieur Firmin, proprietor of the Paris Opera House, Cryer has, by his own estimation, outlasted six Phantoms, more than 30 Christines ('Partly because there are always two Christines'), eight Carlottas and five Monsieur Andres."
Cryer and the national touring company of Phantom open a nearly month-long run in Detroit tonight. "I'm hoping this thing will last another 2 1/2 years, so I can finish college," Cryer jokingly tells the newspaper. Martin F. Kohn explains: "Oh, he graduated long ago from DePauw University. He's talking about his four kids. He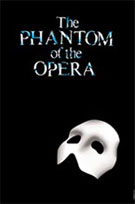 promised them they could go to any college they wanted. This job came along in October 1992, as the oldest was beginning her freshman year. The youngest is now a college sophomore. He needn't worry about supporting his son from a previous marriage, Jon Cryer, who has a pretty good job of his own. He costars with Charlie Sheen on the CBS sitcom Two and a Half Men."
Cryer makes his home in Teaneck, New Jersey, where he spends two days a month. On top of that, "I have two weeks vacation and I have a total of 14 personal days every year. So I spend some time with my wife." When he's on the road chasing the Phantom, "We're on the phone three to five times a day."
The story explains that David Cryer is enjoying a bit of a college reunion while in the Motor City. "He's been friends with actor, director and University of Detroit Mercy theater professor Arthur Beer ['56] since both were at DePauw." It also tells of Cryer's love of performing and of the restrictions that come with the job. "They don't mind us playing tennis as long as we don't get a tan. You get reprimanded
and it goes into your file and you have to get rid of it. Because the people of Phantom of the Opera live at night, they don't live in the daylight. We're all white-faced."
Access the complete article, "'Phantom' star loves the road: David Cryer has been touring in the musical for 12 years," at the Free Press' Web site by clicking here. Phantom of the Opera continues through March 27 at Detroit's Masonic Temple Theatre.
Back