Orlando Sentinel Story on Media's Increasing Use of Outside Analysts Quotes Prof. Jeff McCall '76
March 5, 2005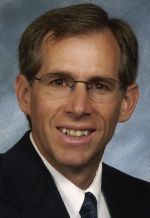 March 5, 2005, Greencastle, Ind. - "During high-profile media events, networks scurry to find experts to analyze and provide perspective on the news," write Aline Mendelsohn and Hal Boedeker in Florida's Orlando Sentinel. "In turn, universities, book publishers and public-relations agencies scramble to offer their experts to the news media. 'A lot of folks would like to think that journalism is just reporting the event,' says Jeff McCall, a professor of communication at DePauw University. 'But the facts need analysis and interpretation, and that's where the expert analyst can help.'"
Critics say the increasing use of non-paid experts instead of veteran correspondents is proof that modern journalism is too driven by the bottom line. "McCall, the DePauw University professor, points out another pitfall of relying too heavily on experts: Cable networks sometimes resort to extreme or partisan talking heads. For example, to analyze a piece of legislation, McCall says networks often turn to consultants who are too close to the issues. Instead, producers should 'look more for people who can assess the nuances, rather than parrot an extreme point of view,' McCall says."
Dr. McCall is a 1976 graduate of DePauw. The story mentions another alumnus. "MSNBC producers look for guests who can offer a new perspective on the news. They also look for those who have proven expertise in a field, for example, James B. Stewart who wrote DisneyWar, the comprehensive tell-all book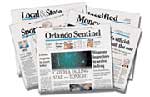 about Michael Eisner." Stewart is a 1973 DePauw graduate and chair of the Board of Trustees.
Access the complete text by clicking here (a free registration is required).
Professor McCall is himself an oft-quoted analyst of media matters and was recently cited in the Buffalo News, Chicago Tribune, and published an op-ed column on the First Amendment.
Source: Orlando Sentinel
Back