Pianist Jim Connerley '85 Joins DePauw Jazz Ensemble for Wednesday Concert
March 7, 2005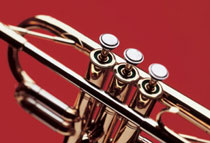 March 7, 2005, Greencastle, Ind. - The nineteen-piece DePauw University Jazz Ensemble will present its opening concert of the spring semester on Wednesday, March 9 at 7:30 p.m. in Kresge Auditorium of the Performing Arts Center. Under the direction of Randy Salman, the big band will perform classic jazz compositions such as Miles Davis' "Milestone," Gil Evans' "Miles Ahead," Thelonious Monk's "Well, You Needn't," and Charles Mingus' "Haitian Fight Song." The concert is free and open to the public, featuring onstage seating.
Joining the ensemble as a featured guest artist will be pianist Jim Connerley. A 1985 graduate of DePauw University, Connerley pursued his graduate studies at the Indiana School of Music where he graduated magna cum laude. From 1991 to 2001, he returned to DePauw, leading the jazz ensemble and developing the jazz combo program, while teaching jazz piano, jazz history and the history of rock and popular music.
Over the course of his career, Connerley has performed with such internationally known jazz artists as Slide Hampton, Barry Ries, Don Braden, Othello Molineaux and Scott Wendholt. Since moving to the Cincinnati area in 1990, he has been a member of some of the finest jazz groups in the area, including the Pat Harbison Quintet, the Cohesion Jazz Ensemble and the Gordon Brisker jazz ensemble. Presently, he is a member of the Art Gore Quartet, the John Zappa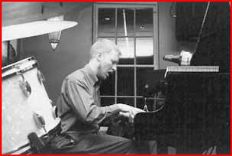 Quartet, the Brent Gallaher Quartet, the Cohesion Jazz Ensemble and the salsa band Tropicoso.
Connerley has also appeared on nearly twenty recordings including the recent releases, Vanessa's Song by Brent Gallaher, A Road Less Traveled by the Pat Harbison Quintet and Contours by vibraphonist Rusty Burge. Currently Connerley is a member of the jazz faculty at the University of Louisville School of Music.
Learn more about the DePauw School of Music, here.
Back