Amanda Lotz '96 Named 'Coltrin Professor of the Year'
March 8, 2005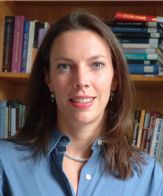 March 8, 2005, Greencastle, Ind. - Amanda D. Lotz, assistant professor of communication at Denison University and 1996 graduate of DePauw University, has been named Coltrin Professor of the Year. Lotz was honored at the International Radio and Television Society (IRTS) Foundation's Annual "Network Entertainment Chiefs" Newsmaker Breakfast, held during the 33rd Annual Faculty/Industry seminar in New York City.
Each year, professors compete to author a case study that will be used during the Faculty/Industry seminar. The professor whose case study is selected is named Coltrin Professor of the Year and recognized for his or her dedication to communication education. Dr. Lotz's case study, titled "Redefining Television," required participants to create a new television model for this era of transformation and transition. Each team was asked to present its new model from the perspective of a specific group within the industry -- broadcast affiliates, consumer electronics, creative guilds, television/media conglomerates, multi-system operators and public action committees -- during the case study competition.
"Amanda's case study was thought-provoking and imaginative," said Joyce M. Tudryn, president of the International Radio and Television Society Foundation. "It provided professors with the opportunity to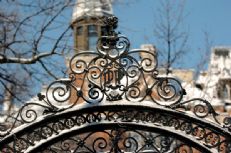 contemplate and discuss relevant issues with a diverse group of fellow educators."
A story at Denison's Web site notes that "Lotz joined the Denison faculty in 2002 and currently teaches courses in radio and television in America, ethnicity and racism in U.S. media, critical issues in television, media programming and economics, and mediating gender and sexuality. She earned a bachelor's degree in communication arts and sciences from DePauw University, a master's degree in telecommunications from Indiana University and a doctorate in telecommunications from the University of Texas."
Read more by clicking here.
Back